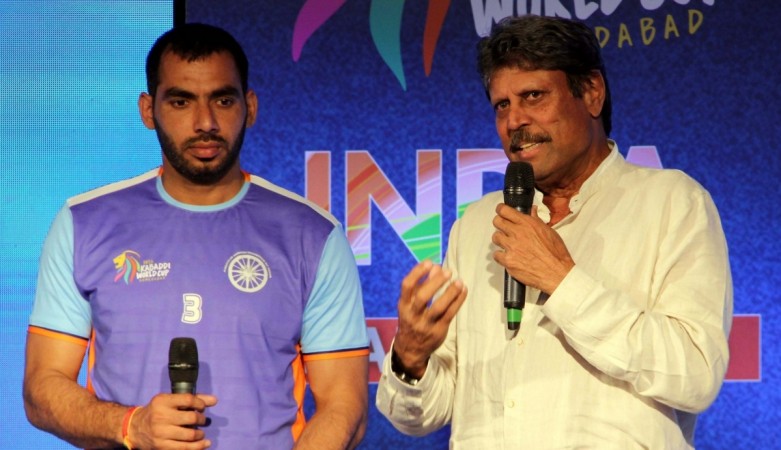 When giants collide, expect tremors. Ahmedabad will remain a witness to a gigantic collision on Saturday evening when the India kabaddi team go head to head with the Iran kabaddi team in the Kabaddi World Cup 2016 final. Both the teams have faced each other quite a few times in the past and this showdown is also expected to make some strong tremors felt.
India outclassed Thailand in their semi-final game of the competition on Friday, while Iran won an edge of the seat thriller against South Korea in their semi-final game. It will thus be the battle between class and brute strength on Saturday. Live streaming options of the match here.
The two sides have a great history in the Kabaddi World Cup as they met quite a few times over the years, since the inception of the tournament in 2004. Spoiler: India have won in all the encounters against Iran so far.
India vs Iran Kabaddi World Cup: Head to head record
2004 final: India 55-27 Iran
2007 final: India 29-19 Iran
2010 group stages: India 62-28 Iran
2012 semi-final: India 71-23 Iran
2014 group stages: India 53-39 Iran
India vs Iran Kabaddi World Cup 2016 squads
India - Anup Kumar (captain), Ajay Thakur, Deepak Hooda, Dharmaraj Cheralathan, Jasvir Singh, Kiran Parmar, Manjeet Chhilar, Mohit Chhilar, Nitin Tomar, Pardeep Narwal, Rahul Chaudhuri, Sandeep Narwal, Surinder Nada and Surjeet.
Iran - Meraj Sheykh (Captain), Abolfazl Maghsoudlou Mahalli, Gholamabbas Korouki, Mohammadesmaeil Maghsoudloumahalli, Mohammadtaghi Paeinmahali, Mohsen Maghsoudloujafari, Abozar Mohajer Mighani, Fazel Atrachali, Hadi Tajik, Milad Sheibak, Soleiman Pahlevani, Mohammad Esmaeil Nabibakhsh, Farhad Rahimi Milaghardan and Saeid Ghaffari.
Key players
India - Anup Kumar, Pardeep Narwal, Ajay Thakur.
Iran - Meraj Sheykh, Fazel Atrachali.