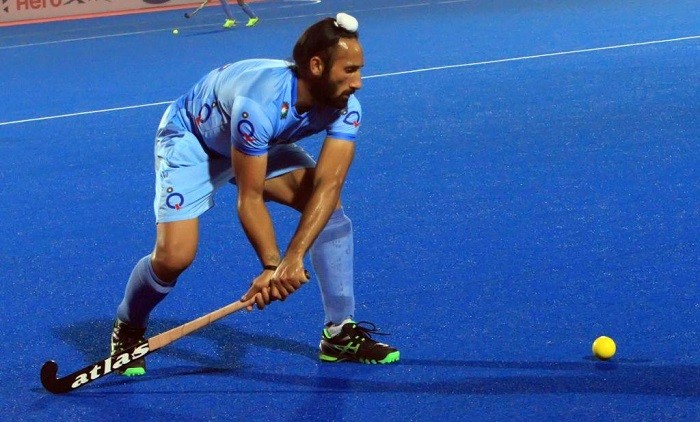 After an embarrassing episode with the sacking of India men's hockey coach -- Paul van Ass -- the men in blue are set to play their first match without the Dutchman, as he has been replaced by high performance director Roelant Oltmans.
India will be playing a total of five matches in their European tour with two against France and three against Spain. India face France on Monday at Le Touquet as part of their preparations for the 2016 Rio Olympics and also the Hockey World League finals in India late this year, while the French are primarily preparing for the Euro Hockey Championships.
Hence, both the teams are not going to take the game lightly, which should make the match interesting. India should be a relatively confident unit as they defeated France in the HWL Semifinals in Belgium, but Roelant Oltmans feels they will not be an easy team to get past.
"Though we have beaten France in our previous encounters, we are not taking them lightly. They are preparing for the EuroHockey Championships, which is very important for them, and they will utilise all the opportunities," IANS quoted Oltmans as saying.
Oltmans has been with the India players even when Paul van Ass was the coach, so he knows all of them on a personal level. But, one needs to see the approach that is going to be adopted by Oltmans as van Ass wanted India to play 'total hockey'.
India were getting used to such a style, but with his sacking, the players need to come to terms with Oltmans and his style of hockey.
Oltmans will watch the tour very closely and analyse the strength of all the players in the team.
"The tour will help us to understand our strategies better and the strength of the players. I am very hopeful that we will start our campaign on a positive note," said Oltmans.
India might not have had a full-strength team during the Hockey World League, but the side will be buoyed with the return of some of their regulars such as VR Raghunath, Kothajit Singh, Gurjinder Singh, SK Uthappa, Danish Mujtaba, SV Sunil, Mandeep Singh and Talwinder Singh.
India's captain, Sardar Singh said that the team will go with a man-to-man strategy against France.
"France is a good team and they have some good players. We can't take them lightly and will play with our man-to-man strategy. In our last match in HWL semi-final in Belgium, they stunned us with their speed and an early goal. This time, we won't give them room for surprise attacks and will try to keep the ball possession in our side," Sardar said.
"Some key players are back in the team which will strengthen our defence and forward line. We have some young players also. It's very good for them as well as for us to see new passion in the team. We are expecting a good result in the first match. We will give our best during this tour."
Complete schedule: India vs France
Date : Monday, 3 August
Time – 9:30 pm IST
Venue - Le Touquet