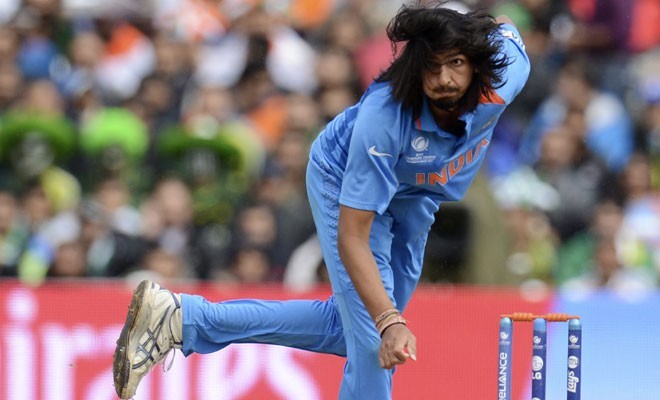 Indian pace bowler Ishant Sharma is likely to play in the fourth One Day International (ODI) against Australia at JSCA International Cricket Stadium, Ranchi on Wednesday despite criticism following his dismal performance in the previous match that cost India the 3rd ODI to the visitors.
India are down 1-2 in the seven-match ODI series after losing the previous match despite MS Dhoni's sensational century. Ishant has been slammed for conceding 30 runs in the 48th over to bowler James Faulkner.
However, Suresh Raina has hinted that Ishant would play on Wednesday.
"It (conceding runs) can happen to any bowler in the last few overs. Ishant (Sharma) has practiced well in the last two days with Joe Dawes. I hope he stays strong in his mind. And if he stays positive, we'll definitely see a good performance from him. He has worked very hard in the last two days, and this can happen with any cricketer, whether he's a batsman or a bowler. I hope he will come back strongly against Australia tomorrow," Raina was quoted as saying by BCCI official site.
"The ball doesn't reverse much because it's quite new. The ball is only 25 overs old, at most. Even spinners don't get that much turn. But whatever it is, we have to adjust to how things are. We can't give excuses - we just have to bat well and bowl well," he added.
Skipper Dhoni had hinted after the defeat on Saturday that Ishant would play in the fourth ODI.
"The bowlers who are waiting in wings, they can wait a bit more," said Dhoni. "Once somebody goes out of the side, tendency is that they are forgotten, they keep talking about new bowler.
India have retained the squad that palyed in the last two for games for the remaining matches.