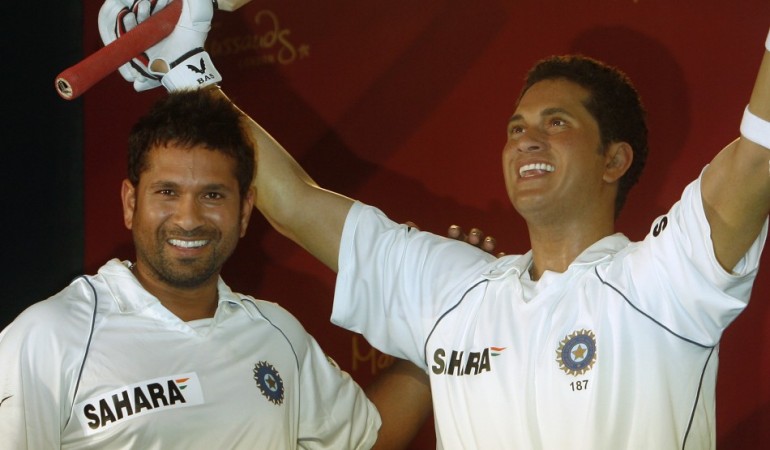 Star Sports has decided to kick start the Border Gavaskar trophy with a fresh twist to its presentation formula this season. Termed as 'Asli Test Baaki Hai', this show will focus on core subjects like the brand new Indian team facing one of the world's toughest opponents - Australia, along with expert commentators lined up giving their much valued opinions and analysis.
The 1st test commenced at the M.A.Chidambaram Stadium in Chennai on Friday.
Cricket - be it ODIs, Tests or Twenty20 - has been a passion for Indians. Some cricketers make it big, some don't. The last entity of cricketing legends are like Sachin Tendulkar, Saurav Ganguly, Rahul Dravid and VVS Laxman, who are stalwarts in their own respect. These players were known to have played best against the fierce team of Australia, whether in India or abroad.
Today, on this battleground, a new team is born, replacing the old who have moved out to give way to the newer and younger generation to once again prove themselves against the mighty Australia. The advent of new stars like Cheteshwar Pujara Pujara, Ravichandran Ashwin, Virat Kohli, Glenn Maxwell, Mitchell Starc and James Pattinson ensure that the series still remains a rigorous test of cricketing excellence. Hence, STAR Sports has come up with the campaign line - 'Asli Test Baaki Hai'.
Star Sports brings in the classy line-up of talented commentators like Kapil Dev, Navjot Sidhu and Rameez Raja joining their eminent companions Sunil Gavaskar, Allan Border, Ravi Shastri, Shane Warne, Matthew Hayden, Wasim Akram and Harsha Bhogle amongst a host of others.
The fresh twist to the line of commentary welcomes VVS Laxman on board to the STAR Sports commentary, presentation and analysis team. Well acclaimed for his ingenious record against the Aussies, the channel is confident that cricket viewers will enjoy watching and listening to him in this new role.
Sanjay Gupta, Chief Operating Officer, STAR India Pvt. Ltd, said, "Through the BCCI season we have been focusing on a new Team India with its new set of heroes. While we applaud the new talent we are also cognizant that in the future they will have to face a lot of stern tests before they can truly become world beaters. The overarching creative thought comes out from this - 'True heroes only emerge from the toughest battles'."
The series will be broadcast in English on STAR Cricket & STAR Cricket HD while STAR Sports will telecast the series with in Hindi.
Broadcast schedule
Date

Channel:

STAR Cricket/ STAR

Match

Event - Live

Time (Hrs)

IST

Venue

February

22 - 26, 2013

Cricket HD

(English)

STAR Sports

(Hindi)

STAR Cricket/

STAR

1st Test Match

India v

Australia

8:30 hrs

(pre-show)

9:30 hrs

(Live match)

M.A. Chidambaram Stadium, Chennai

March 02 - 06, 2013

Cricket HD

(English)

STAR Sports

(Hindi)

STAR Cricket/

STAR

2nd Test Match

India v

Australia

8:30 hrs

(pre-show)

9:30 hrs

(Live match)

Rajiv Gandhi International Cricket Stadium, Uppal, Hyderabad

March 14 - 18, 2013

Cricket HD

(English)

STAR Sports

(Hindi)

STAR Cricket/

STAR

3rd Test Match

India v

Australia

8:30 hrs

(pre-show)

9:30 hrs

(Live match)

PCA Stadium, Mohali

March

22 - 26, 2013

Cricket HD

(English)

STAR Sports

(Hindi)

STAR Cricket/

STAR

4th Test Match

India v

Australia

8:30 hrs

(pre-show)

9:30 hrs

(Live match)

Ferozeshah Kotla Ground, Delhi
*Schedule subject to change