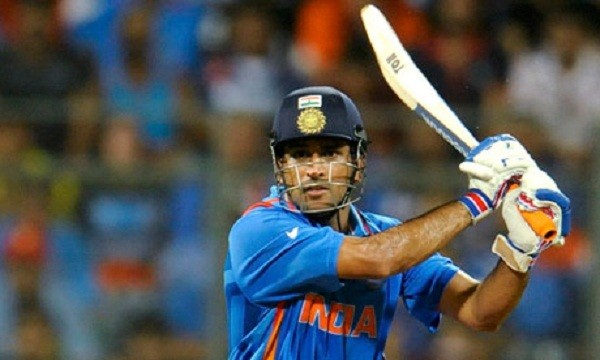 M.S. Dhoni knows all about pressure, and the India skipper is keen to shield comeback man Yuvraj Singh as much as possible as the stylish left-hander looks to make his mark in the limited-overs series against Australia.
Yuvraj was recalled to the Indian lineup after some terrific performances for India A against West Indies A. The veteran looks to be as fit as ever after winning his fight with cancer, and Yuvraj will look to make as much of an impression as possible in the upcoming matches.
Dhoni, though, wants his teammate to take it nice and easy and let the game come to him, rather than trying too hard to prove himself.
"We are trying to keep it as normal as possible...if it becomes like a comeback scenario, I think there is a kind of pressure on the player," Dhoni said ahead of India's one-off T20 international against Australia on Thursday. "It doesn't matter if you are one of the biggest match-winners.
"It is very important to take that feeling away from the individual that he is making his comeback.
"Because what's important is for the individual to be expressive on field, back himself, have belief in his talent, the kind of talent that he has got. Ultimately that will show on the field. We will try to keep it as normal as possible and try to take the undue pressure off him and hopefully that will work.
"Yuvraj, of course is a match winner and we all know that. He is a big player and has been proving himself whenever questions have been raised. The fact is that he is a big match player. He performs well in big matches. He does well in tough series. We are hoping that he will come back strong."
Australia, ranked No.2 in the world in ODIs, are gunning for the No.1 spot, currently held by India. A 5-2 result in the visitors' favour will change the rankings around, but Dhoni is not too concerned with that, saying a seven-match series brings with it, its own excitement.
"You will have ample time, if a side lags behind, to get back into the series," he said. "So it's a bit different compared to the other series that we have played. Mostly we play a five-match international series, so this is something slightly different for us. But I think we have played one seven-ODI series before.
"They can look at 7-0 also but that is not what we are looking at. It is not about what we are looking at but how well we do on the field. I think they have a got a very good side but we have also played good cricket."
Rain threat looms large in Rajkot, the venue for the T20 match, and Dhoni is hoping the weather Gods do not come and spoilt the party.
"If we talk about the practice, compared to how much it rained, the groundsmen have done a good job," Dhoni added. "We practised as much we could. Some water had seeped in through the covers but we have tried to manage it well and did whatever we could.
"Tomorrow, we will see the forecast, especially one hour before the match, that is more realistic and we will have to wait till that point of time."