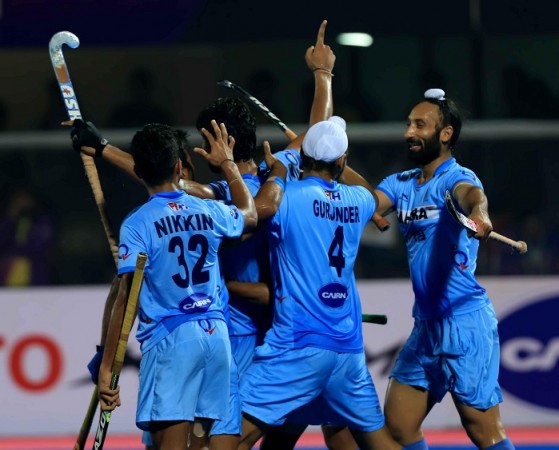 The Hockey World League (HWL) Final is set to start with a bang as hosts India take on Argentina in the mega event opener in Raipur on Friday. The HWL, which culminates on 6 December, will see eight teams battling it out for the prestigious title.
The eight teams have been divided into two groups. Group A consists of Australia, Great Britain, Belgium and Canada while Group B has Germany, the Netherlands, Argentina and India. The men in blue have a tough task in the group as it includes two strong European sides along with a South American giant.
India should not think too much ahead and just concentrate on their first match against Argentina, who are the fifth-ranked team in the world compared to India's sixth. India will not have any easy opponents in the competition as all the teams in the HWL Final have qualified following some stupendous performance in the HWL semi finals, Argentina being one on of those performers.
Argentina, better known for their football standards, have been quite consistent in some major competitions, which includes their magnificent third-place finish in the 2014 Hockey World Cup. Such results establish Argentina as one of the strongest teams in the competition.
India, on the other hand, have also been quite impressive, having finished third in the Sultan Azlan Shah Cup in Malaysia and fourth in the HWL semi final in Belgium. If India are to emerge triumphant against Argentina, they need to come up with a top-class performance.
The first match of any competition is always important as it gives the team a huge confidence and advantage if they manage to secure a commanding win. India have a number of great players in their ranks, including V R Raghunath, S V Sunil, Akashdeep Singh and Sardar Singh, who can play an integral role for the home team.
These players need to deliver the goods in front of the home fans, who have always supported India to the hilt. However, India's defence, which has been a cause of concern in their last few tournaments, needs to be solid and not concede soft goals.
With Argentina possessing players like Manuel Brunet, who is a lethal striker, India cannot afford to give easy chances as he can find the back of the net with utmost ease. Besides Brunet, Agrentina will also ask their magician Lucas Vila to get into the thick of things and help the visitors win the first match of the competition on Friday.
Argentina vs India
Date - November 27
Time - 6:30 pm IST, (1 pm GMT)
Venue - Sardar Vallabh Bhai Patel International Stadium, Raipur
TV listing - India (Star Sports), BT Sport (the UK) Australia (Fox Sports), Canada (ATN), Pakistan (PTV)