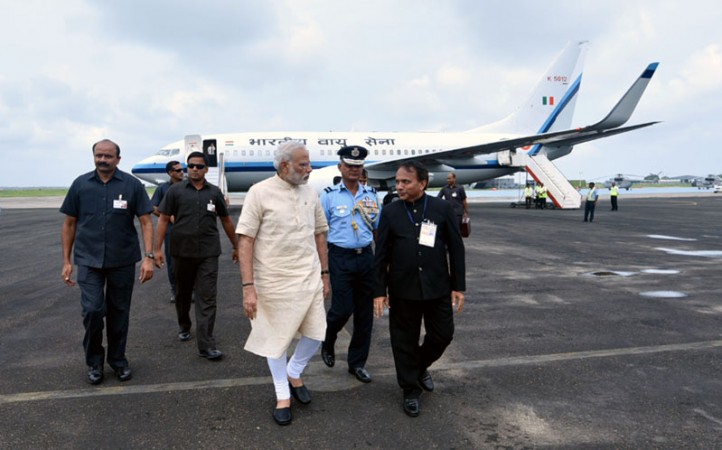 Greeting Vietnam on their National Day on his official Facebook page, Prime Minister Narendra Modi on Friday said that India cherished the relationship shared with Vietnam and that the partnership would benefit Asia and the rest of the world. PM Modi is scheduled to begin his two-nation tour to Vietnam and China on Friday.
"Today evening, I will reach Hanoi in Vietnam, marking the start of a very important visit that will further cement the close bond between India and Vietnam," the Prime Minister said in his post on the social networking website.
"My Government attaches a high-priority to our bilateral relations with Vietnam. The India-Vietnam partnership will benefit Asia and the rest of the world," he added.
PM Modi will meet Vietnam President Tran Dai Quang and Prime Minister Nguyen Xuan Phuc and hold discussions to review the "complete spectrum of our bilateral relationship." The talks would also comprise key areas of defence, security and trade, and oil exploration.
"We wish to forge a strong economic relationship with Vietnam that can mutually benefit our citizens. Strengthening the people-to-people ties will also be my endeavour during the Vietnam visit," PM Modi added.
He further said that he would also pay homage to Vietnamese Communist revolutionary leader Ho Chi Minh. "I will lay a wreath at the Monument of National Heroes and Martyrs as well as visit the Quan Su Pagoda," PM Modi said.
On Sep. 3, the Prime Minister will leave for Hangzhou in China to attend the G20 summit on Sep. 4 and 5. "During the visit, India will take up issues like cross-border mobility of professionals, terror financing, tax evasion and reduction in remittance transaction cost among others," Secretary (West) External Affairs Ministry Sujata Mehta told media.
PM Modi will also attend a meeting of the BRICS leaders in China following which he will return to India on Sep 5. He will then embark on a two-day visit to Laos on Sep. 7 to attend the annual India-ASEAN and East Asia summits.