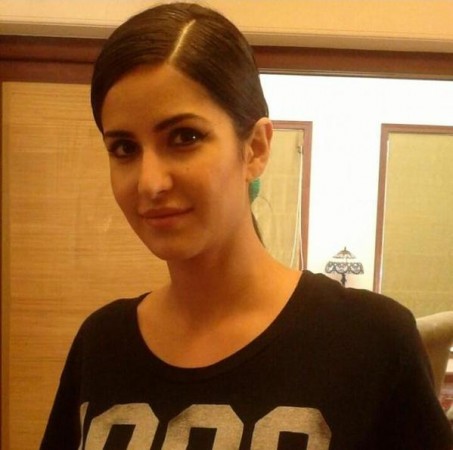 While a number of Bollywood A-listers had expressed concern at the "rising intolerance" in India, Katrina Kaif feels that the country is very tolerant.
Calling India as a very special place, the actress said that she wants to stay in this country for all her life. "I am not completely aware of the intolerance debate but I feel India is a very tolerant and a special place," PTI quoted Katrina as saying during a promotional event of her upcoming movie "Fitoor".
She further adds, "When I came to India, I felt I came back home. The warmth here can't be experienced anywhere else. Want to live here all my life." Earlier, Shah Rukh Khan and Aamir Khan were vehemently criticised for their comments on "rising intolerance" in India.
First, Shah Rukh faced condemnation after he said "religious intolerance" will push India backwards and expressed support for the litterateurs' protest. However, the actor later said that he never called India intolerant.
"I never said India is intolerant. When I was asked about it, I said I would not like talking about it, but when they insisted, I had just said the youth should concentrate on making this a secular, progressive country. Misconstruing my words might or might not suit a particular political agenda, but I am annoyed because I didn't mean what is being portrayed," SRK told Mid-Day.
Aamir Khan too received flak after he said that certain recent incidents had "alarmed" him and forced his wife to once consider leaving India as she was concerned about their child's safety.
With harsh criticisms pouring in from all corners, Aamir soon released a statement saying that neither he nor his wife has any intention of leaving India and asserted that he is a proud Indian. He added that all the obscene comments on him had proved his point and thanked everyone who had supported him.