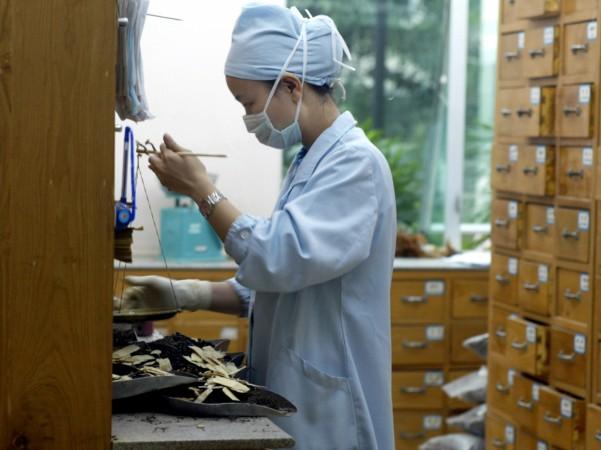 India and the United States are set to collaborate to devise cancer treatment through traditional medicines. Researchers from both the countries gathered in New Delhi, Thursday for the two-day US-India workshop on traditional medicines (March 3-4) inaugurated by Minister for AYUSH — Ayurveda, Yoga and Naturopathy, Unani, Siddha and Homoeopathy — Shripad Yesso Naik and US Ambassador to India Richard Verma.
The workshop is being held after US President Barrack Obama and Indian Prime Minister Narendra Modi discussed the need to encourage bilateral dialogue on traditional medicines. The first US-India Health dialogue was held in September 2015 in Washington.
"Globalization of AYUSH is one of the major policy thrusts of our government. The collaboration between India and US is necessary for incorporating more scientific inputs from both sides in traditional medicines, thus helping treat patients globally by AYUSH medicines," Naik said in a statement.
On Feb. 17, the PM had given a nod to the collaborative activities between Ministry of AYUSH and WHO for implementation of WHO traditional medicine Strategy 2014-2023 in the context of AYUSH systems. Taking the plan further, Naik said India is also partnering with the World Health Organization (WHO) in this field, which in turn will help achieve international acceptability and positioning of AYUSH systems.
During the workshop, experts will share current traditional medicine therapies and practices for cancer treatment in US and India and scientists will explore opportunities to collaborate on mutually-identified research in the areas of natural products, palliative care and other support studies. Additionally, professional training and scientific exchanges will be an important aspect of this cooperation.
"The workshop supports the important deliverable from the President Obama-Prime Minister Modi joint Statement and US-India health Dialogue, where both India and the US agreed to explore further potential areas of mutual collaboration on Indian traditional medicine," said Richard Verma, US Ambassador to India.
Nearly 175 participants including experts in traditional and modern medicine systems, biologists and researchers from India and the US are participating in the workshop.
"This is a great opportunity to utilize the expertise of National Cancer Institute (NCI) and National Institutes of health( NIH) in laboratory and clinical evaluation of traditional medicine and from the Indian side a commitment to build the evidence base for traditional medicine," said Edward Trimble, Director of the US, NCI's Center for Global Health.
The US delegation also visited several institutes – Banaras Hindu University, Jamia Hamdard University, All India Institute of Ayurveda and Medanta – to learn first-hand how traditional and modern medicine co-exist for patient-care.
In the US, over one-third of the adult population and nearly 12 percent of children use alternatives to traditional medicine, according to a survey by National institutes of Health , The Washington Post reports.