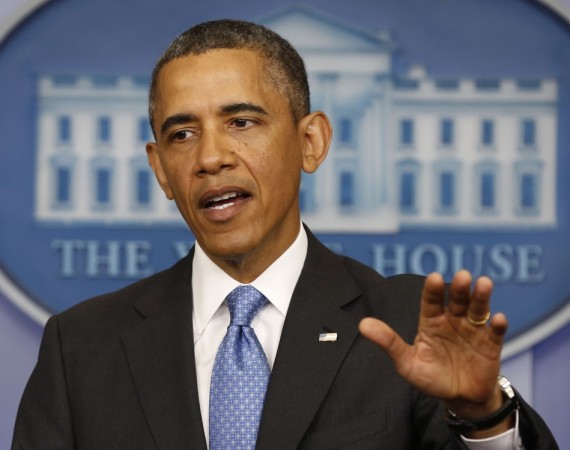 US President Barack Obama has said that India and the US can achieve a lot together. He conveyed this while welcoming the new Indian Ambassador to the US, Subrahmanyam Jaishankar.
Jaishankar presented his credentials to the President at Oval Office in the White House on 10 March 2014, reported The American Bazaar.
The US President also wished Jaishankar all success in his duties. "The presentation of credentials is a traditional ceremony that marks the formal beginning of an Ambassador's service in Washington," a White House statement said.
The ceremony was closed to the media. However, the Emabassy of India released a statement and said, "President Obama warmly welcomed Ambassador Jaishankar to Washington and wished him success in his responsibilities as India's next Ambassador to the United States."
Subrahmanyam Jaishankar has been in the US since last December and strived to put back the India-US ties on track after the episode of diplomatic row over the arrest of Devyani Khobragade, India's Consul General in New York.
Jaishankar is said to have used his wide contacts in the Washington bureaucracy to defuse the crisis over the 12 December 2013 arrest of Devyani and strip search on her. Indian had protested vehementlly over the incident.
Jaishankar has served three years as the first secretary and handled political affairs at the Indian embassy in Washington from 1985 to 1988 .
On his turn, Jaishankar assured the US President to expand key pillars of the bilateral relationship including economic relations and trade ties, defence and security, energy, science and technology and global issues.
Prior to this assignment, Jaishankar was the Indian Ambassador in China. The bureaucrat has also served as India's Ambassador to Czech Republic, High Commissioner to Singapore and Head of Americas Division in the Indian External Affairs Ministry.
Jaishankar has three decades of diplomatic experience. He joined the Indian Foreign Service in 1977. Jaishankar is married to Kyoko Jaishankar and they have two sons and a daughter.
The US First Lady Michelle Obama was also present at the function.
(Edited by Anu James)