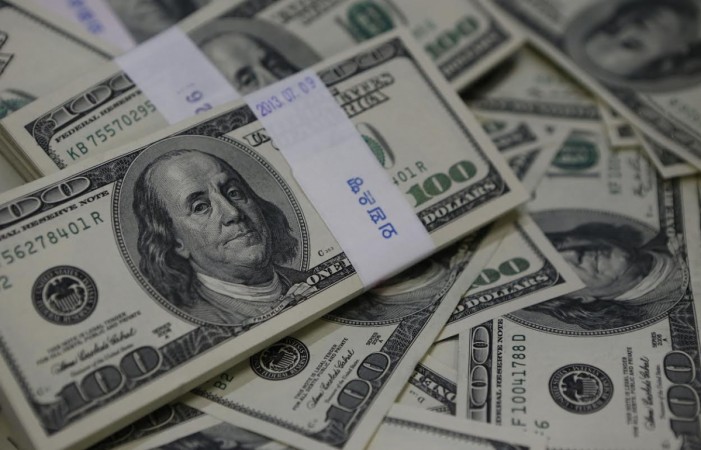 Indian and American business leaders have targetted $500 billion worth of business and trade over the next few years and are finding ways to reach this goal.
To deliberate on this issue and enhance trade and investment between the two countries, the Indo-American Chamber of Commerce (IACC) is organising a two-day annual on August 22 and 23 in Mumbai on "Unleashing Indo-U.S. Economic Synergy." Top policy makers and business leaders in India will participate in the event.
The convention would deliberate promoting Indo-U.S. synergy, which would inturn promote joint ventures, co-development, co-production and technology transfer for growth.
Stronger economic ties with the U.S. will boost India's gross domestic product and Per Capita Income, the IACC said in a statement. Both the countries though have a long way to go to reach the goal of $500 billion trade and business. This would not only drive the growth of the two economies but would also cement cross-sectoral links between them (U.S. and India).
The convention will provide a platform to business leaders and policy makers to communicate on various sectors such as banking and financial services, defence and aerospace, infrastructure, heavy industries, railways, energy, oil and gas, pharmaceuticals among others.
"India needs around $1.6 trillion worth of investment by 2025 to achieve its winning leap growth. A majority of this investment will be directed to sectors like technology, infrastructure, services, defence and Aerospace, all of which are poised for huge growth. We are certain that Indo-U.S. bilateral trade can play a significant role in boosting growth," Dr. Lalit Kanodia, IACC National President and Convention Chair said in a statement.
At present, IACC has pan-India presence with 2,400 members at 12 locations, representing cross section of the U.S. and Indian Industry.
Challenges ahead
The Indo-U.S. bilateral trade in goods and services has reportedly crossed the $100 billion threshold and is now measured at $103 billion, U.S. envoy Richard Verma was quoted as saying by IANS in June. There exists many challenges to reach the goal of $500 billion.
In order to overcome these challenges, a report by PwCindicates that the Indian and U.S. governments need to improve the business environment, provide tax incentives and simplify regulations.