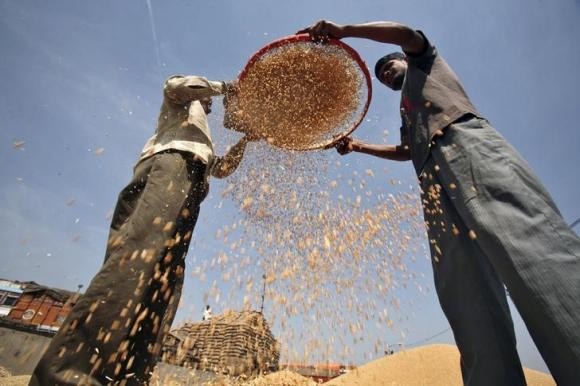 India, on Thursday, reached an agreement with the United States on public stockpiling of food, clearing the way for the implementation of World Trade Organisation (WTO) Bali deal, which it had blocked earlier this year.
"India and the United States have resolved their differences on public stockholding of food. This opens the way for implementation of the WTO trade facilitation deal," Reuters quoted minister of commerce and industry Nirmala Sithamaran as saying.
The WTO will now review the proposal on India-US agreement and it is likely that the WTO General Council will sign in their approval, which would eventually allow the implementation of Trade Facilitation Agreement (TFA) that was approved by WTO members in 2013.
"WTO General Council will receive India's proposal and US will support us," she tweeted.
Earlier on 31 July, towards the end of the deadline of signing the TFA deal, India had refused to sign demanding for ease in the rules for stockpiling food grains. India demanded that it be allowed to stockpile food grains over the permitted level.
However, recently it was said that India will propose a new demand, but with curtailment. It had decided to propose a peace clause that will allow India to stockpile food grains without being questioned by other members.
It also said it will do away with its demand to grant permanent immunisation to India immediately and instead will seek immunity from being challenged by WTO member countries for stockpiling food for the poor until the existing subsidy scheme is amended.
The present subsidy scheme was implemented in 1986-88 and it allows WTO members to stockpile food grains at 10% of total production value.