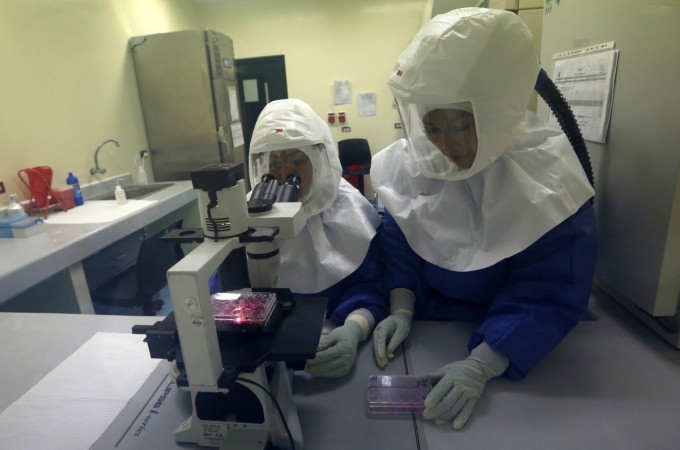 Indian Ministry of External Affairs has urged the Nigerian-based Primus Hospital authorities to return the passports of the four Indian doctors, who are reportedly being forced to treat Ebola virus affected patients in the Nigerian branch of the India-based hospital.
"It is true that there is no law which permits a hospital to keep passports of Indian nationals with them. So we have taken it up with hospital concerned and asked them to hand over the passport to Indian doctors because this is not permissible under Indian law nor permissible under local law," The Times of India quoted Ministry of External Affairs' Spokesperson Syed Akbaruddin.
Akbaruddin added that it is not a diplomatic issue as the Primus Hospital in Nigeria's capital Abuja has been established and is being run by India and even the doctors are Indians.
He urged authorities of the concerned hospital to return the passports of the four Indian doctors, Dinesh Kumar, Kapil Chouhan, Hemant Jingar and Yogesh Chandra.
The hospital had seized their passports when the doctors told them that they want to leave the country, fearing they would contract the virus in the absence of proper security kits.
Akbaruddin said that although Abuja, where the doctors are stationed, is not majorly affected and no deaths have been reported from the area, doctors are still free to make the decision on whether they want to stay there under stressful situation or come back to India.
He said that the doctors have decided to leave Nigeria for which they "have been in touch with the high commission on a regular basis. They also met our high commissioner couple of days ago."