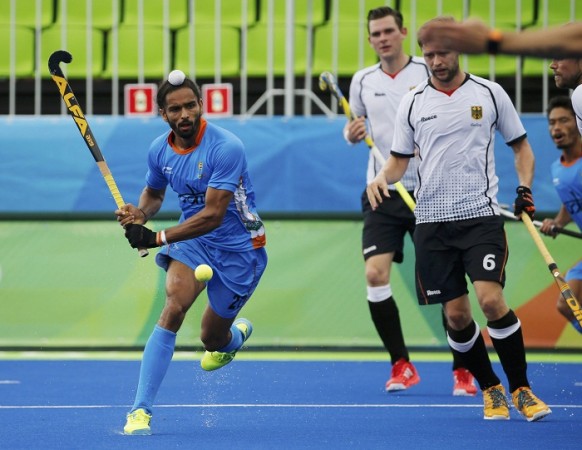 India continued their superb run in the ongoing Asian Champions Trophy as they played some wonderful hockey to thrash China on Tuesday. They were simply unstoppable, and clinical in front of goal as they scored nine past China to register three points.
With this win, India have climbed to top of the table, and they can finish as number one team after the group stages if they manage to defeat Malaysia on Wednesday.
India started the game brightly, attacking the Chinese defenders with their dazzling display. Chinglensana Singh, with his wizardry, attacked from the right, penetrated the circle, and took a reverse shot, but failed to score. Most of India's early attack came from the right flank.
India managed to break the deadlock in the ninth minute as Akashdeep Singh scored a wonderful field goal with a powerful reverse hit. The goal was made possible after an error from the Chinese defender in his own half. Despite few more attacks, India could not double the lead in the first quarter.
However, India, just three minutes into the second quarter, scored their second of the night as Affan Yousuf found the back of the net after some good movement from India players in the danger area. It was Affan's second goal of the competition. India did not take much time to further increase their lead as Jasjit Singh finished wonderfully well in the 22nd minute.
It was turning out to be a goal fest with Rupinder Pal Singh doing what he knows best, converting penalty corners. His low and hard hit drag-flick helped India take 4-0 lead in the 25th minute, which more or less put the game to bed.
With India enjoying a comfortable lead, one thought India would take it easy in the second half, but they came all guns blazing in the third quarter. India, with some brilliant play, scored their fifth as Nikkin Thimmaiah slotted the ball home.
China defenders were in all sorts of trouble with India playing some brilliant offensive hockey, as they scored the next three goals within a span of four minutes. Lalit Upadhyay, Akashdeep and Affan scored the sixth, seventh and eighth goal for India respectively.
India's goal scoring was not coming to an end, as they were lining up in numbers to score a goal from close range with the Men in Blue putting constant pressure. Jasjit scored his second of the night in the 51st minute, which was India's ninth and last goal of the match.
Though China's defence looked below par, one cannot take anything away from the India players, who were superb in all departments of the game against their opponents.