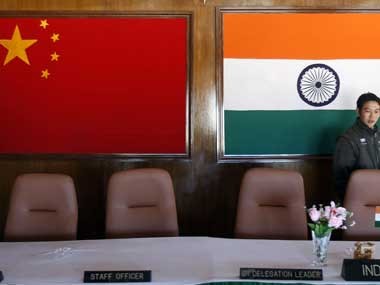 India will overtake Chinas as the world's largest economy, surging ahead of Western and European nations by 2030, said a US intelligence report released on Monday.
The US National Intelligence Council (NIC), in its report titled "Global Trends 2030: Alternative Worlds", said India will witness a surge in economic power after 2015 when China's wealth begins to decline.
"In 2030 India could be the rising economic powerhouse that China is seen to be today. China's current economic growth rate - 8 to 10 per cent - will probably be a distant memory by 2030," said the fifth instalment of the NIC report.
With the emergence of India as a global power, Pakistan may even cease to exist. "Also of significance, India will most likely continue to consolidate its power advantage relative to Pakistan. India's economy is already nearly eight times as large as Pakistan's; by 2030 that ratio could easily be more than 16-to-1," stated the report.
Apart from India and China, the economies of Brazil, Colombia, Indonesia, Nigeria, South Africa, and Turkey will emerge strong, while current advanced economies of Europe and North America are likely to decline.
It was also forecasted that middle-class population will lead the world by 2030 and that poverty rate will come down by half. Improved standards in education, health and other sectors will enable two-thirds of the world's population to move into cities by then.
'For the first time, a majority of the world's population will not be impoverished, and the middle classes will be the most important social and economic sector in the vast majority of countries around the world. Demand for consumer goods, including cars, (will) rise sharply with the growth of the middle class,' said the report.
Despite the prospect of emerging as strong global players, India and China may likely remain in their middle-income status due to their inability to increase their per capita income to the standards of advanced economies. The increase in middle-class consumption of resources will prevent the nations' economies from moving up the value chain. More investment in science and technology sectors and bridging the gap between rural and urban classes will help address the issue, the report said.
The report comes at a time when India is battling a wide range of economic concerns from slow GDP growth to high inflationary pressure, largely on account of the government's poor policy making procedures. The economic growth rate slumped to 5.3 percent, its lowest levels since 2009.