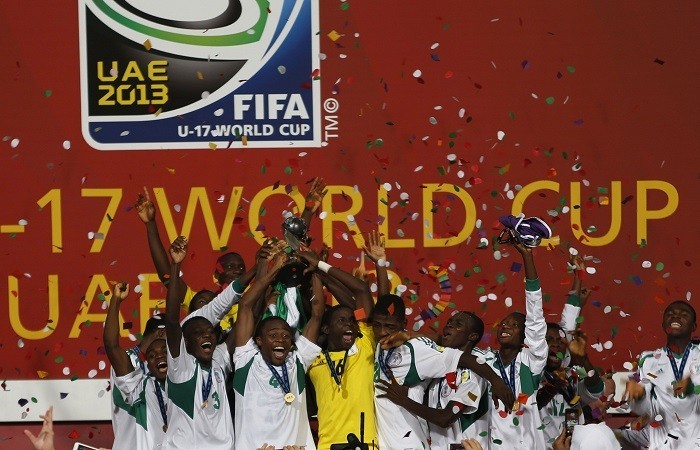 India have been awarded the hosting rights for the 2017 FIFA U-17 World Cup, with the decision taken at the FIFA Executive Committee meeting in Brazil on December 4 and 5.
India were given the opportunity to host the big tournament by FIFA after beating out competition from the likes of Ireland, Uzbekistan, Azerbaijan and South Africa.
"This is historic. This is what we have been waiting for," All India Football Federation (AIFF) president Praful Patel told the Indian football federation's official website. "I need to thank the FIFA Executive Committee for keeping their trust on us and granting India the rights to host the 2017 U-17 World Cup
"I am also grateful to the Government of India for their support and giving us the necessary guarantees which made it possible for India to bid for the 2017 World Cup.
"Hosting a tournament of such a stature will also help galvanise the face of Indian football among the masses and youth of the country. At the moment, football is popular in certain pockets in India.
"With the U-17 World Cup taking place, I strongly believe that the popularity will swell overnight and the mission of making Football a pan-India sport will be realised."
The tournament will have 24 teams from around the world taking part with India set to choose six venues from a shortlisted eight locations -- New Delhi, Pune, Mumbai, Goa, Bangalore, Kolkata, Kochi and Guwahati.
"I cannot sum it up in words what this means to Indian Football," AIFF general secretary Kushal Das said.
"The entire country has been waiting with bated breath for the final decision to be taken. I would like to thank our president Mr. Praful Patel for bringing the U-17 World Cup to India.
"Without him we wouldn't have got the clearances from the Government of India and the hosting rights. I'm extremely grateful to FIFA for their support and encouragement."
Nigeria won the most-recent U-17 FIFA World Cup, beating Mexico in the final, with the United Arab Emirates hosting the event.
Patel hopes the tournament will help the Indian youngsters to improve their skills while playing against some of the best players in the world of that age group.
"For a country like India, the priority stays to make a mark on the World stage and the FIFA U-17 World Cup hosting rights could not have come at a better time," he said. "The very fact that our boys will be getting a chance to rub shoulders with the best of the world is amazing.
"The overall infrastructure of the country will also be improved to be at par with the international standards which will benefit Indian football immensely."