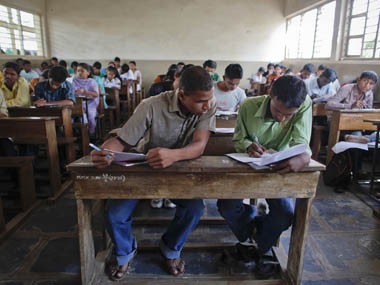 India is gearing to upgrade its education system with four new pacts with the US, including institute tie-ups and adapting 200 US-style community colleges in the country.
Faced with the challenge of educating 500 million of its youth by 2022, India signed four Memorandums of Understanding (MoUs) to perk up its education sector, during the US-India Higher Education Dialogue which was held on 25 June.
"We have decided to start 200 community colleges this year, many of these community colleges will be having institution-to-institution tie-up with the U.S. community colleges," said US Secretary of State John Kerry.
This pact is signed between the All India Council for Technical Education (AICTE) and American Association of Community Colleges.
"Based on the US' experience of community colleges, India has embarked to develop to such institutions here," Union HRD Minister Pallam Raju said.
The recent move to introduce a four-year graduation programme in Delhi University has already been accused of imitating a Western model of education and has been gripped in controversies since its announcement.
"We are only borrowing the concept and not going to replicate what is happening there in the US," Raju told PTI, blaming the variation in the economies of India and US.
"It is a relevant model. Over 100 years, the US has fine tuned that model. It has become much more than impacting skills," Raju added about implementing skills development through community colleges.
The government is also planning to focus on open online courses. An MoU between Indian Institutes of Technology (IIT) Bombay and edX, a non-profit body by Harvard and Massachusetts Institute of Technology, on Massive Open Online Courses (MOOCs) was also signed.
"Given our demographic make up and the large population, technology-enabled education, including emerging technology like MOOCs, offer us a great opportunity to reach out to and empower large numbers," Raju said.
There are two more memorandums signed - one between IIT Delhi and University of Nebraska on cyber system, and the other between ITM Group of Institutions and Montgomery college on Cooperation on capacity development.