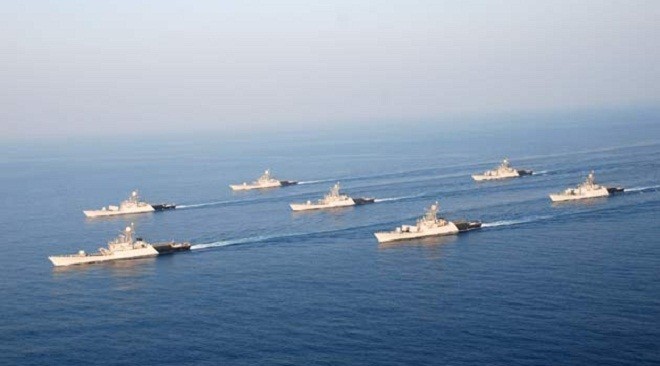 The Defence Ministry of India on Monday gave the green light to acquire 262 Israeli Barak-I missiles for the Navy in an ₹880 crore deal.
The deal has been stalled for seven years and the clearance came in the wake of the Central Bureau of Investigation (CBI) closing the controversial case of acquisition, where Indian politicians and officials were accused of receiving kickbacks.
The Defence Acquisition Council, chaired by Defence Minister AK Antony, also cleared two other long-pending naval projects: a ₹13,400 crore deal for 16 Anti-Submarine Warfare (ASW) shallow water warships and a ₹1500 crore deal for two diving support ships for rescuing sailors and disabled submarines, reported The Times of India.
"While a global tender will now be floated for the diving support vessels or DSRVs (deep-submergence rescue vessels), the ASW boats will be built in India with some foreign collaboration for torpedoes etc. The ASW boats, with a displacement below 1,000 tonne, are crucial to track and kill enemy submarines near our coast or ports," the newspaper quoted a defence official.
In the Barak missiles case, CBI had named former Defence Minister George Fernandes, Jaya Jaitley and RK Jain, former members of Samata Party, and Suresh Nanda, an alleged arms dealer and son of former Navy chief Admiral Sushil Kumar, apart from armament firms Israel Aircraft Industries and RAFAEL Armament Development Authority of Israel.
The ship-borne surface to air missile is designed to defend aircrafts, anti-ship missiles, and unmanned aerial vehicles. The Indian Navy had made a strong case saying that they were left with 150 weapons and there was a need to procure more weapons.
The Barak missile is planned to be deployed on India's aircraft carrier Indian Naval Ship (INS) Virat. It also the chosen air defence system for the new aircraft carrier INS Vikramaditya reported India Today.
The DAC also cleared proposals of acquiring 41Adavanced Light Helicopter (ALH) Dhurv for the Indian army.