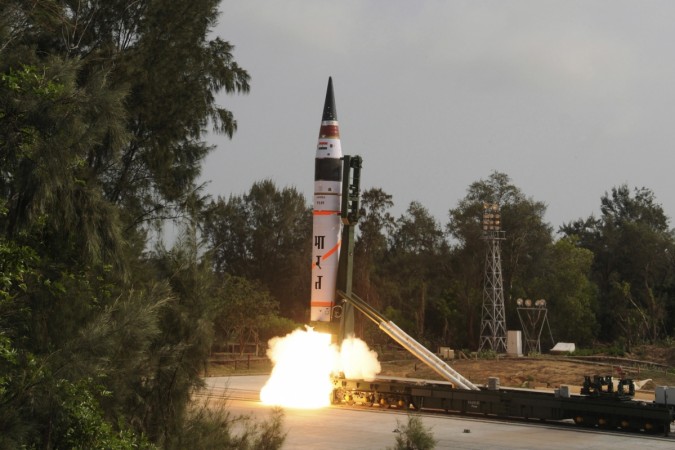 The Strategic Forces Command test-fired its nuclear-capable Agni-II ballistic missile from Abdul Kalam Island off Odisha coast on Tuesday.
#Odisha: Strategic Forces Command (SFC) test fired Agni II medium-range nuclear-capable missile from APJ Abdul Kalam island off the Odisha coast. The missile has a strike range of more than 2,000 km. pic.twitter.com/vJGJmTLYYL

— ANI (@ANI) February 20, 2018
The Agni-II was test-fired at 8:38 am from a mobile launcher at launching complex 4 of the Integrated Test Range. This comes exactly two weeks after the Agni-I missile was test-fired from the same island in Odisha.
Agni-II is also an indigenously built missile, which has a strike range of more than 2,000 km.
The two-stage solid propelled Agni-II is equipped with advanced high accuracy navigation system.
As both the stages of the missile have a solid propulsion system, it lends mobility and flexibility to the weapon. Agni-II is six metres taller than Agni-I which was 15 metres tall. The nuclear-capable missile that was fired today weighs weighing 17 tonnes.
Like Agni-I, Agni-II too can carry payloads of up to 1,000 kg and was inducted into service in 2004.