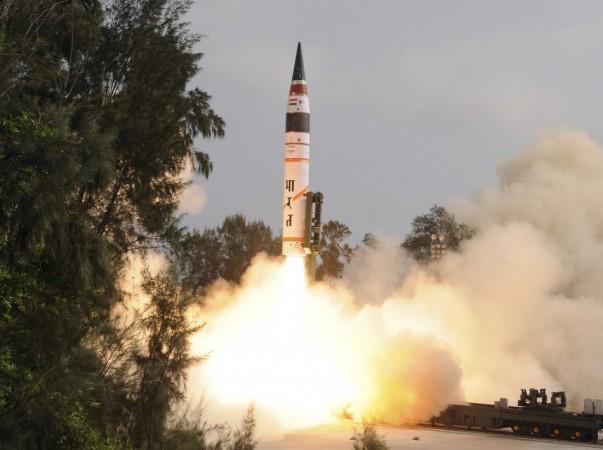 Just two days after the successful test firing of Akash missile, India once again test fired its indigenously built surface-to-air missile on Saturday morning at around 11:10 am.
The missile was fired from the Integrated Test Range (ITR) at Chandipur, Odisha, the same test range from where the earlier trial was conducted.
It is the second time the Indian Air Force (IAF) has conducted the test this week. The IAF successfully test fired Akash on Thursday, May 24.
"The user-specific trial, which formed part of the country's routine air defence exercises, was successful," a Defence Research Development Organisation (DRDO) official associated with the Akash missile project had told PTI on Thursday.
"During the trial, the missile was aimed at intercepting a floating object supported by a pilotless target aircraft, flown from launch complex-II, at a definite altitude over the sea," added a source.
The test firings of the surface-to- air missile came just a little more than a month after India launched Agni-V that has a range of more than 5,000 kilometers.
Instead of test firing from the launching complex-II of the ITR, the IAF created a war-like situation for the test. It is the first test firing of the missile by the IAF after it was officially inducted on March 3, 2012.
Akash is a medium range surface-to-air anti-aircraft defence system developed by the DRDO as part of the Integrated Guided Missile Development Programme. It has a strike range of 25 km and can carry a warhead of 60 kgs. It has the capability to target aircraft up to 30 km away and is packed with battery that can track and attack several targets simultaneously.
With the capability to neutralise aerial targets like fighter jets, cruise missiles, air-to-surface missiles etc, defence experts compare Akash to the American MIM-104 Patriot surface-to-air missile system.