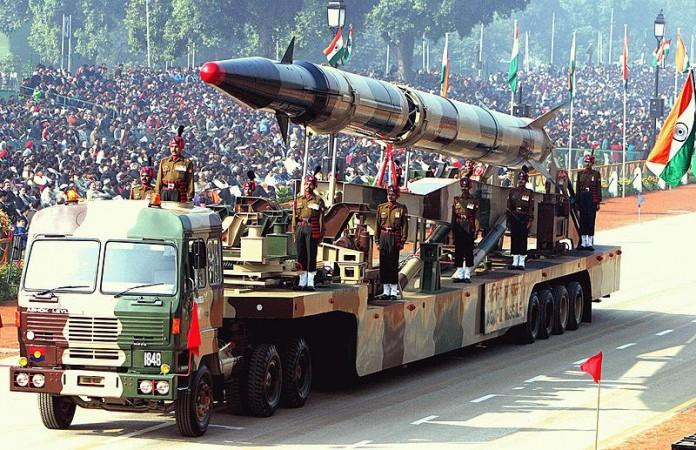 India test-fired Agni-II ballistic missile in Odisha on Thursday, May 4. The launch came just two days after the test of a BrahMos missile in Andaman and Nicobar Islands.
Thursday's test, from Abdul Kalam Island off the coast of Odisha, took place at 10.22 am. It was said to be a user trial.
Part of the Agni family that acts as India's missile-based strategic nuclear deterrence system, Agni-II is a medium-range ballistic missile MRBM that has two solid-fuel stages and a Post-Boost Vehicle to help it reach its target. These are integrated into its re-entry vehicle.
Agni-II has been designed by the Defence Research and Development Organisation (DRDO) and manufactured by Bharat Dynamics Limited.
The current iteration of the Agni-II is a nuclear-capable missile that is 20 metres long and has a full strike range of 2,000-3,500 km, depending on the weight of the payload it is carrying.