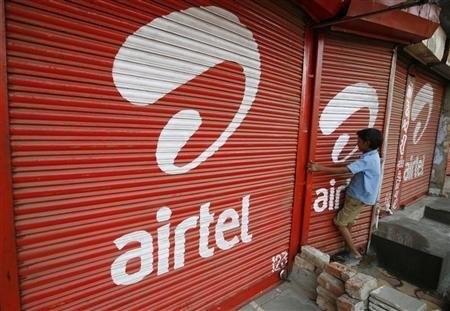 India has received bids worth more than one trillion rupees from its telecom operators as the country concluded the eighth day of auctions for frequency spectrum.
Operators' commitments totalled about Rs1.02tn (£10.9bn, €15.4bn, $16.3bn) after the 49 rounds of bidding, according to the telecom department. On the eighth day, there were six rounds of bidding.
"The bidding is taking place in all bands. Brisk bidding was seen on 8th day of bidding, with activity requirement set at 100%. There is aggressive bidding going on in all bands, that is, 2100MHz, 1800MHz, 900MHz and 800MHz bands," the Department of Telecom said in an official statement.
"At the end of 49th round, over 86%of the spectrum has been provisionally allocated to bidders at a value of approximately Rs.1,02,000 crores [Rs 1.02tn]. Majority of service areas are going at a premium over reserve price. The competitive bidding is expected to continue."
The department noted there is still spectrum, which is yet to be sold.
The auction was expected to generate at least 820bn rupees for the government. In 2010, India received 1.06tn rupees from the 3G and 4G spectrum sale.
Major telecom operators in the market include UK-based Vodafone, Bharti Airtel, Idea Cellular, Reliance Communications, Tata Teleservices and Reliance Jio.
The more-than-expected revenue from the spectrum auction would help the government meet its fiscal deficit target of 4.1% of the gross domestic product (GDP) in the fiscal year ending on 31 March.
The country has been seeking to increase its revenue sources as it targets to bring down fiscal deficit to 3% of GDP in fiscal year 2017-18.