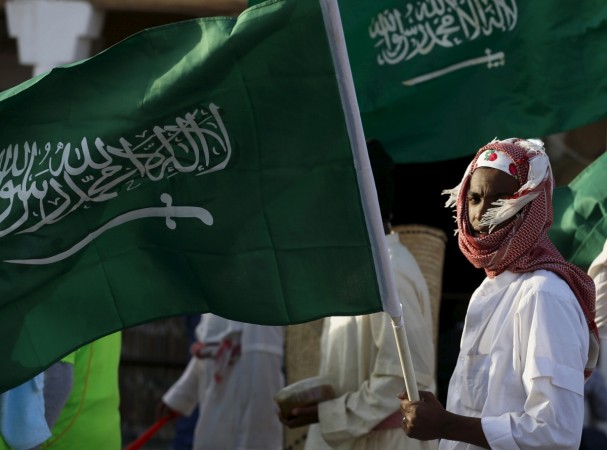 The issue of an Indian man's reported arrest in Saudi Arabia after a video showing him complaining of ill-treatment by his employer went viral has received a response from the Indian Government, with External Affairs Minister Sushma Swaraj tweeting Tuesday the matter would be taken up at a diplomatic level with Saudi Arabia.
Abdul Sattar Makandar, who hails from Karnataka, had recorded the video, making an emotional appeal to return to India, claiming he was not being paid enough, given leaves, or being allowed to leave Saudi Arabia. He has reportedly been working with a construction firm as a truck driver in Saudi Arabia's Al Khobar city since 2014, according to the Hindu.
The video was uploaded on Facebook this month by Indian activist Kundan Srivastava and was watched over a million times. However, it was taken down by Srivastava, who said in later posts Makandar had been arrested and asked by the Saudi firm to apologise. While he said the Indian had been released March 17, he claimed Makandar was jailed again the next day.
Srivatsava said in a Facebook post Monday, in which he also tagged Swaraj and Indian Prime Minister Narendra Modi: "His [Makandar's] life is in danger. and being Indian, we have a responsibility to help him [sic]."
Swaraj tweeted Tuesday she had received a report on Makandar's case from the Indian embassy in Saudi Arabia, which also had a "comprehensive reply" from the company in question.
"Please let us handle this matter at the diplomatic level," Swaraj said in her tweet.
Last year, the case of an Indian woman from Tamil Nadu, whose arm was allegedly chopped off by her employer in Saudi Arabia, made global headlines. Kasturi Munirathinam, the domestic help from Tamil Nadu who lost her arm, had claimed she was attacked by her Saudi employer when she complained about wages. Swaraj had taken up the matter, tweeting the Indian government was "disturbed over the brutal manner in which Indian lady has been treated in Saudi Arabia [sic]."