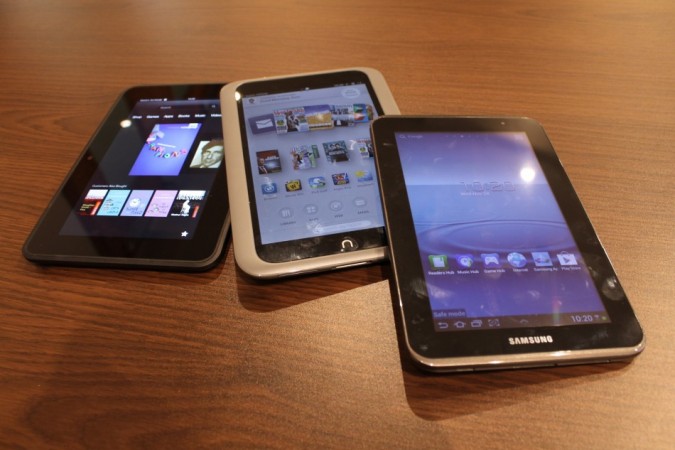 The tablet market in India is expected to double its sales in 2013, according to the latest report of research firm CyberMedia.
According to Cybermedia, the sales of tablet computer have touched 3 million in 2012 from 0.5 million in 2011, and this year it is likely to grow twofold as the launch of tablets based on Microsoft Corp's Windows 8 platform is awaited.
"Over 100 percent growth expected in 2013 as OEMs (original equipment manufacturer) eye India for consumer, enterprise demand and government business," CyberMedia Research said as quoted by Press Trust of India.
The South Korean tech giant Samsung topped the Indian tablet market sales with a shipment of 263,000 units and recorded a growth of 23.9 percent. Meanwhile, Micomax, which was on the first position during the previous quarter analysis recorded a fall in its sales. The company's sales dipped to 15.3 percent in the third quarter from 18.4 percent in the second quarter.
"Samsung led with a 23.9 percent share, followed by Micromax at the second position with 15.3 percent share and Datawind at third position with a 12.3 percent share, in terms of sales during 3Q (July-September) 2012," it added.
The UK-based tablet maker DataWind recorded the third highest shipments of devices in the market. The tech titan Apple's tablet market share too came down in the third quarter.
"Further, the market is expected to increase by at least 100 per cent in 2013...the forecast number of tablet sales for 2013 could easily exceed 6 million units," it said.