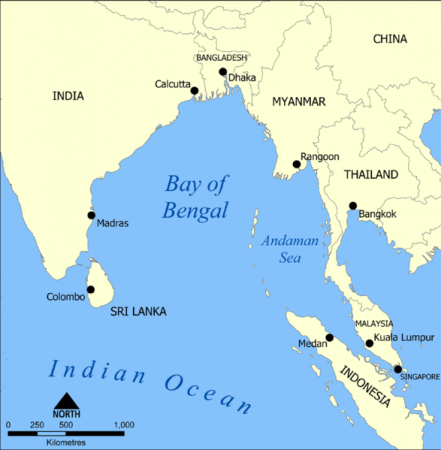 India has surrendered a part of the Bay of Bengal offshore oil region to Bangladesh, ending a decades-old dispute and opening up routes for cooperation between the countries in oil exploration.
Bangladesh praised India, with the head of state-run oil monopoly Petrobangla saying that the move will boost drilling opportunities, Bloomberg reported.
The agreement has not only boosted the relationship between India and Bangladesh but also opened up access to energy exploration for the countries.
By the end of 2014, Bangladesh plans to auction 18 oil and gas blocks in the Bay of Bengal including 10 blocks claimed by India, according to Hossain Mansur, chairman of state-run Petrobangla.
VK Singh, minister of state, external affairs, said the new agreement was beneficial to both the nations.
"The award puts an end to a long standing issue between India and Bangladesh which has impeded the ability of both countries to fully exploit the resources in that part of the bay of Bengal." he said.
India's Oil and Natural Gas Corporation (ONGC) has plans to make bids for oil blocks in the Bay of Bengal, DK Sarraf, chairman of ONGC, said.