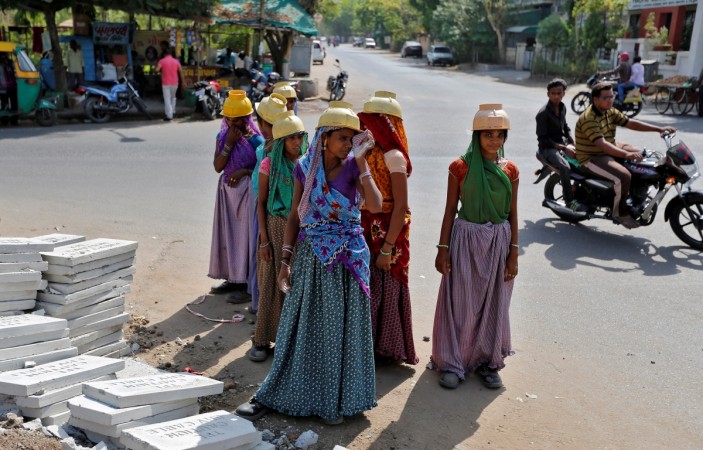 In a joint study with Thought Arbitrage, Assocham revealed that India ranks the lowest among the BRICS countries in terms of female participation in workforce.
Assocham noted in a press release that in female labour force participation (FLFP) while China stands first with 64 percent FLFP, India stands last with 27 percent FLFP; Brazil is second at 59 percent, followed by Russia at 57 percent and South Africa at 45 percent.
The study noted that the FLFP stood at 37 percent from 2000 to 2005, a three percent spike over the FLFP status till 1999. Since 2005, the rate has undergone a 10 percent decline in 2014.
The release highlighted that benefits accrued to the liberalised economy since 1990s such as a rise in income, job opportunities, education and better healthcare have failed to have a positive impact on female participation in India's workforce.
The study also noted that while the gap in male to female workforce participation in rural India for 2011 was 30 percent, the same for urban India stood at 40 percent. "This can be attributed to social and cultural curtailment and often the lack of work opportunities," says the trade association.
In line with an earlier observation, marriage reportedly offsets the potential FLFP rate by 8 percent in rural India and twice the figure in urban India.
According to the Census 2011 data, the national female participation rate is 25 percent for females as against 53 percent for males. The data also shows that only Andhra Pradesh (erstwhile), Sikkim, Chhattisgarh and Himachal Pradesh fared better than the national average.
Despite female-centric programmes like Beti Bachao Beti Padhao, Ladli scheme or Sukanya Samriddhi, the study suggests more initiatives to promote skill training programmes, child care centres while ensuring a safe and secure workplace environment could help boost women's participation.
As an incentive to strengthening women's participation, the release refers to the UN body Economic and Social Commission for Asia and the Pacific (ESCAP) which had stated that a 10 percent rise in FLFP rate can bolster GDP by 0.3 percent.