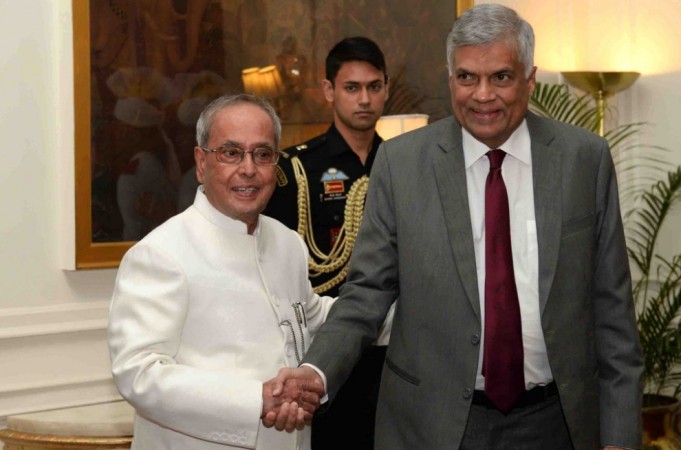 President Pranab Mukherjee feels that India and Sri Lanka should unite to isolate and target the source of ideological and financial sustenance in the region, which provides shelter as well as training to terrorists.
Mukherjee highlighted it during a meeting with Sri Lankan Prime Minister Ranil Wickremesinghe, who is on a five-day visit to India.
Mukherjee also appreciated Sri Lanka's empathy and concern over the terrorist attack at Uri in Jammu and Kashmir's Baramulla district last month. He added that South Asia as a region needs to "develop a clear response to terrorist infrastructure in the region." The region needs to have solidarity against terrorism of all forms, he said.
The President further said that India appreciates the neighbouring country's active re-engagement with the world. He highlighted that security of the two countries are indivisible and that they have an inter-dependent relationship for regional peace, security and maritime safety
"Sri Lanka can count on India's continued support in its endeavour for national unity and reconciliation," he added.
The government of India also endorses Sri Lanka's outlook on focussing on power, renewable energy, ocean resources, port and airport facilities as well as infrastructure.
"India has given special emphasis on meeting Sri Lanka's developmental requirements. Its aid projects in Sri Lanka have a commitment of more than $2.6 billion," he added.
Sri Lankan PM Wickremesinghe also reiterated Mukherjee's views on need for commitment to fight terrorism in the subcontinent. He said that there should not be any cross-border terrorism.
The Sri Lankan leader also invited Mukherjee to his country for a visit.