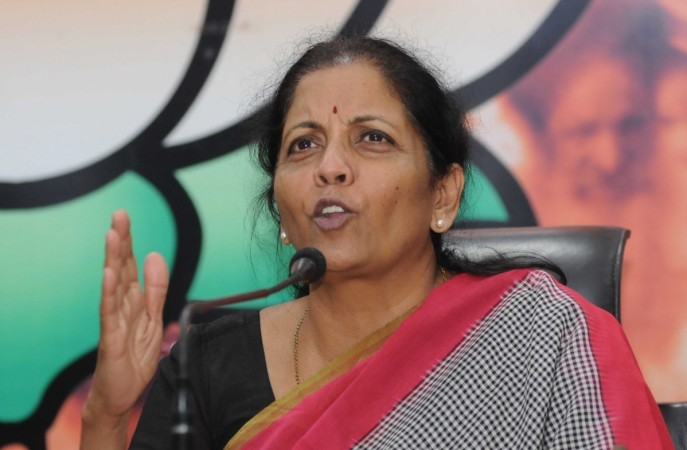 Days before India and Sri Lanka are scheduled to meet in New Delhi to discuss the proposed Economic and Technology Co-operation Agreement (ETCA), Nirmala Sitharaman, union commerce and industry minister, visited the Sri Lankan capital on a two-day official tour and held talks with various stakeholders, including ministers and businessmen. The bilateral trade between the two countries was almost $5 billion in calendar year 2015.
The visit also assumes significance in the context of the island nation and India's southern neighbour expressing a desire to join the country's Sagarmala project to benefit from the 7,500-km long coastline.
During her visit on September 26 and 27, Sitharaman held discussions with a Sri Lankan ministerial delegation led by Malik Samarawickrama, minister of development strategies and international trade.
"Many issues relating to trade, services and investment were highlighted and it was agreed that their resolution be explored. The Commerce and Industry Minister also suggested that the meeting of the reconstituted India-Sri Lanka CEO Forum be held at the earliest," an official statement issued by the Indian government said on Tuesday.
ETCA finalisation
India and Sri Lanka will be holding the second round of talks on the proposed Economic and Technology Co-operation Agreement (ETCA) in New Delhi on September 29 and 30, 2016. A Sri Lankan diplomat posted in Chennai said that the two countries can benefit from synergies that exist in various sectors, especially textiles.
"For example, we are good at garments. We have good knowledge (on the subject) and we are good at technical skills. India has both technical and scientific advantages. For that, we want to formalise an agreement," Vadivel Krishnamoorthy, Deputy High Commissioner of Sri Lanka, Chennai, said on the sidelines of an event on September 21, as reported by the Hindu.
The bilateral trade could increase by about $1billion this year from $4.9 billion last year. "I am confident that it will cross $6 billion this year," he told the daily.
Sagarmala project
Sri Lankan Prime Minister Ranil Wickremesinghe had expressed confidence a few days ago of a huge boost to the southern states of India and Sri Lanka from the Narendra Modi government's Sagarmala project.
"Sri Lanka supports India's Sagarmala programme of building ports around the country, and will use para-diplomacy to build stronger links with India," the PTI quoted him as saying on September 23 at the Colombo International Maritime Conference.
The agency quoted the minister as saying that the four south Indian states and his country have the potential to create a sub-regional, $500-billion economy.