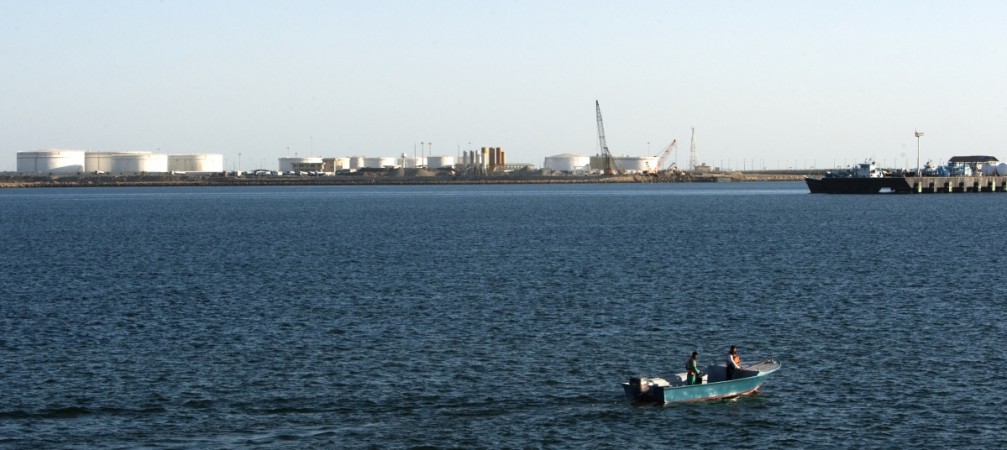 Notwithstanding pressure from the US against hurrying into any trade agreement with Iran, India signed a deal with the Arab nation on Wednesday for the development of a strategic port on the Gulf of Oman.
The US had warned India against hastening into any deal with Iran before world powers reach a closure on the nuclear agreement with the latter.
However, India seems to have overruled the US' warning as India's Minister of Road Transport and Highways Nitin Gadkari signed a memorandum of understanding with his Iranian counterpart Abbas Ahmad Akhoundi.
The deal allows India to build the Chabahar Port on the Gulf of Oman, which is located along the border Iran shares with Pakistan. Both the nations now need to sign a commercial deal to start the construction of the port.
"Indian firms will lease two existing berths at the port and operationalise them as container and multi-purpose cargo terminals," the Indian government said in a statement, according to Reuters.
Although both the nations had agreed to build a port at Chabahar in 2003, the Western sanctions had prevented Tehran from settling a deal due to the disputed nuclear programme.
However, the 2 May provisional deal on Iran's nuclear programme motivated India to proceed further on the agreement.
India sent its delegation to Tehran to discuss trade, energy, and infrastructure deals. This apparent-hurried move on India's part seems to be a result of its need to strengthen relations with Gulf countries as China recently signed trade deals with India's arch-rival Pakistan.
With the construction of the port, India aims to enable Afghanistan's access to the sea as it is highly dependent on Pakistan.
Why was US pressuring India against hastening into signing the deal?
The world powers want Tehran to reach an agreement on the nuclear deal. But, the US feared that India's hurried decision to sign a pact with Iran would impact the Western sanctions regime imposed on the Arab nation in an effort to convince it for negotiation.
Iran has been given a deadline of 30 June to settle the nuclear agreement, but Washington is unsure that it will reach to the final stage.
On the sanctions regime, US ambassador to India Richard Verma said that it might not "solve the problem, but they certainly will continue to bring Iran to a final agreement".