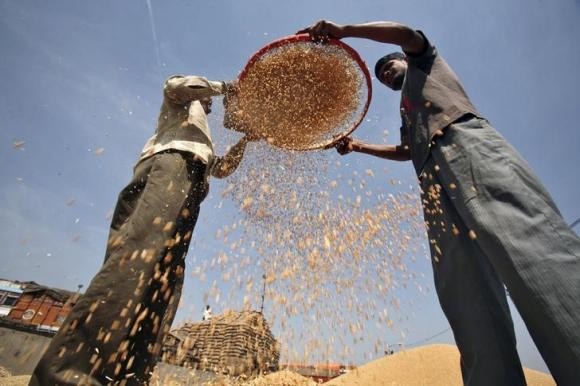 Expressing confidence that World Trade Organization (WTO) members would understand and agree to its food security demand, India said it is ready to sign the trade facilitation agreement as early as next month.
"I am confident that India will be able to persuade the WTO membership to appreciate the sensitivities of India and other developing countries and see their way to take this issue forward in a positive spirit," Reuters quoted Minister of Commerce and Industry Nirmala Sitharaman.
Sitharaman said that India does not want to block the Bali deal, but just need WTO to address the country's need to stockpile food grains for the poor people of the nations, without being challenged by the WTO members.
"India is not standing in way of implementation of Trade Facilitation Agreement (TFA) but seeking equal level of commitment and progress in working on the issue of public stockholding. A permanent solution on food security is a must for us and we cannot wait endlessly in state of uncertainty while WTO engages in an academic debate on subject of food security," she said.
Union Finance Minister Arun Jaitley too defended the attempt to veto the deal and said that if India would not have remained persistent on its demand, then the country's farmers would have suffered.
"Our farmers will be reduced to starvation and suicide. We can't be a party to that. If we did not have the (measures) this few hundred suicides that you hear of would be in lakhs," Jaitley told NDTV on Monday.
India had on Thursday vetoed the Bali deal as it wanted complete security and assurance to stockpile food at subsidized rates. It has also demanded amendment in the WTO norms allowing stockpiling agricultural goods.
The TFA deal needs the agreement of all 160 WTO members. If ratified, the deal is said to raise world economy by $1 billion and create 21 million jobs, 18 million alone in the developing nations.