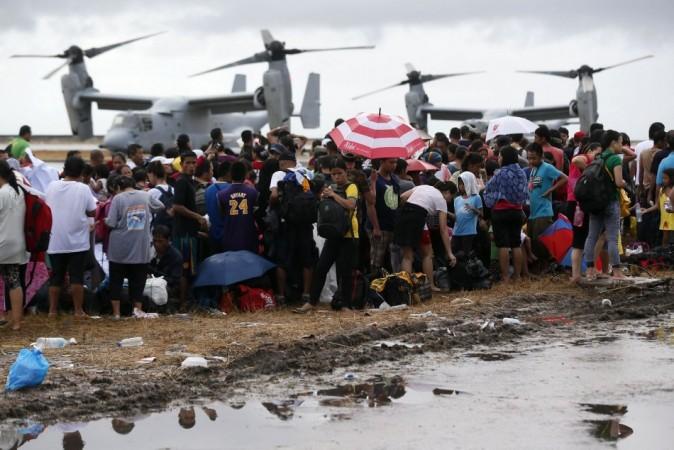 The Indian government sent relief materials on military transport aircraft C-130 to hurricane affected Philippines on Thursday.
"In a display of solidarity with the citizens of Hurricane ravaged Philippines, Government of India despatched relief package comprising of medicines, hygiene and chemicals, tentage, blankets, tarpaulins and ready to eat meals, ex-Armed Forces stocks by an Indian Air Force C-130 aircraft to Mactan," stated a release from the Ministry of Defence.
Hurricane Haiyan hit Eastern Coast of Philippines on 4 November wrecking the lives of hundreds and killing at least 10,000. The hurricane is said to have caused a catastrophe in central parts of the nation.
The relief material of 15 tonnes sent by India includes medicines and hygiene chemicals, fresh water, water purification materials, tents, blankets, mattresses, tarpaulin and ground sheet for shelter, readymade meals, biscuits and milk powder.
"While any nation would take time to come to terms with a tragedy of this magnitude, I have full faith in the resilience and resolve of the people of Philippines to quickly rebound from their losses and in the capacity of your government to provide immediate relief to the affected communities and rebuild their lives. We stand ready to provide all help to support the relief and rehabilitation efforts of your government," Prime Minister of India, Manmohan Singh said in a message to the disaster struck area.
India had provided relief material in 2006 to Philippines when typhoon Durian killed at least 1300 people.
India also plans to send more relief materials to Philippines. "Plans are underway to further supplement the effort and provide additional relief material through an Indian Naval Ship that will set sail at the earliest," said the release.