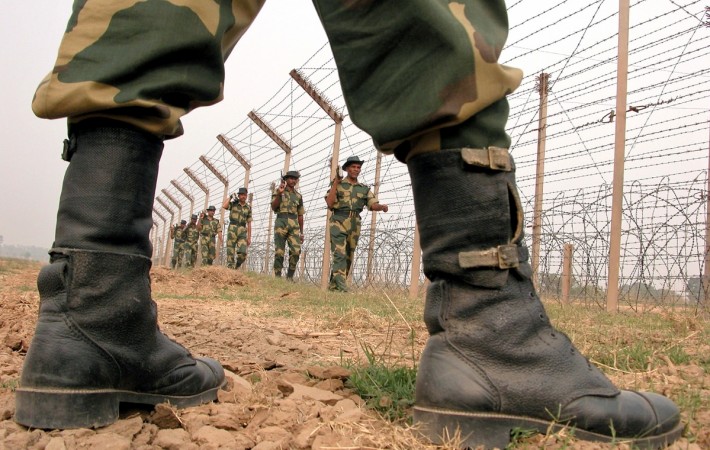 The Pakistan army resorted to unprovoked firing on the Indian side of the Line of Control (LoC) in Pòonch district's Shahpu Kandi area in Jammu and Kashmir on Sunday morning. The Indian Army also retaliated to the firing.
Army spokesperson Lieutenant Colonel Manish Mehta said that Pakistan resorted to unprovoked firing at army positions during the wee hours on Sunday with the neighbour resorting to small arms fire. No injuries or casualties have been reported on the Indian side so far.
Firing is still going on in the area, according to local media reports.
Pakistan initially used Light Machine Guns (LMGs), but began using Heavy Machine Guns (HMGs) following retaliation by the Indian Army. The neighbouring country has begun using mortar against Indian forces, NDTV reported.
Pakistan has been indulging in ceasefire violation at Indian positions around August 14 and 15 since the violence began in Jammu and Kashmir in the early 1990s.
The ceasefire violation comes less than 12 hours after 15 people were injured in a grenade attack on Buddha Amarnath pilgrims outside a bus stand in Poonch around 8 p.m. on Saturday.
The blast took place near the Dashnami Akhara, where most pilgrims arriving from Jammu halt for the night before beginning their journey to Buddha Amarnath the next morning, the Indian Express reported.
Two people, including the driver of a Tata Sumo, were detained. The duo, residents of Ajote, have been identified as Ghulam Abbas, the driver, and Liaqat Ali.