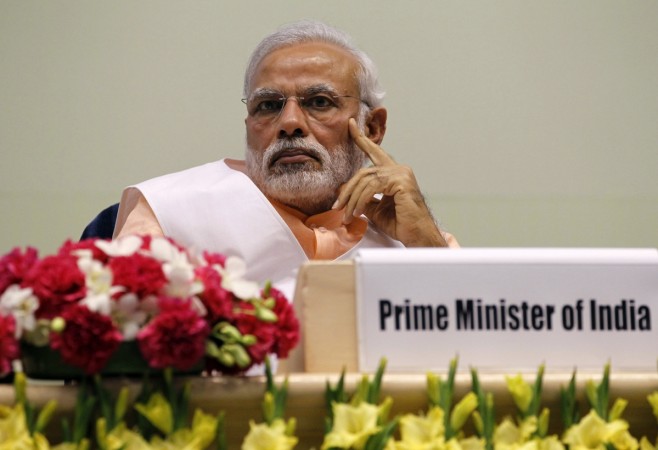 The Modi government on Thursday slammed a US panel report, which claimed that religious minorities in India have been subjected to "violent attacks and forced conversions" by Hindu right-wing organisations.
In its annual report released on 30 April, the US Commission on International Religious Freedom (USCIRF) claimed that "incidents of religiously-motivated and communal violence reportedly have increased for three consecutive years".
However, External Affairs Ministry spokesperson Vikas Swarup said the government takes no cognisance of such reports.
"Our attention has been drawn to a report of the USCIRF which has passed judgement on religious freedom in India," he said. "We take no cognisance of this report."
India is said to have regarded the annual USCIRF report as an internal report of the US legislature in the past. But this time around, the government took a strong stand as the report "appears to be based on limited understanding of India, its constitution and its society."
The panel report went on to say that the country has always struggled to protect its minorities despite being a pluralistic, secular democracy.
"Since the (2014) election, religious minority communities have been subject to derogatory comments by politicians linked to the ruling Bharatiya Janata Party (BJP) and numerous violent attacks and forced conversions by Hindu nationalist groups, such as Rashtriya Swayamsevak Sangh (RSS) and Vishva Hindu Parishad (VHP)," it claimed.
"Based on these concerns, USCIRF again places India on its Tier 2 list of countries, where it has been since 2009," the report added.
Earlier in January, during his visit to India, US President Barack Obama had also made a strong pitch on the issue, saying, "India will succeed so long as it is not splintered along lines of religious faith, along lines of anything, and is unified as one nation."
However, the panel report noted that Prime Minister Narendra Modi's recent statement in support of religious freedom was a positive development.