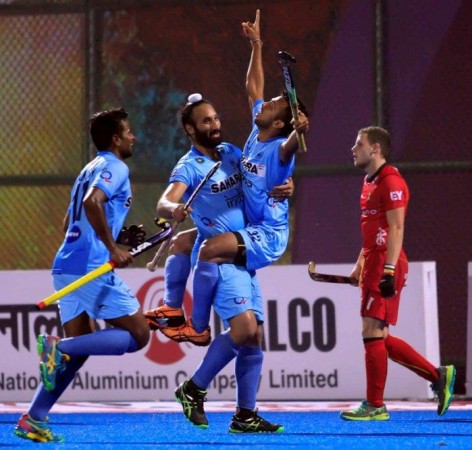 The Indian hockey team is set to face Australia for a three-match Test series in India, starting Thursday in Rajnandgaon, which is going to act as the much needed preparation ahead of the Hockey World League final that starts on 27 November in Raipur. India will play the second and the third match of the series in Raipur on Sunday and Monday respectively.
The Indian team has been preparing in Bengaluru under the watchful eyes of India chief coach Roelant Oltmans, who has been happy with the way things have shaped up during their training.
"We are excited to be in Raipur. The team has been together for more than a month at the camp in Bengaluru and has been showing good results in the practice sessions," OLtmans said.
Oltmans and his team have been putting their best feet forward to get the team in perfect shape for the Test series and, more importantly, the HWL final.
"The coaching staff has been working really hard along with the team and the test series against Australia will set the pattern for the Hero Hockey World League Final. We wish to put up a good show in front of the home crowd," added Oltmans.
Australia, who are currently the No. 1 team in the world, will prove to be a huge test for India. With experienced players such as Jamie Dwyer, they are going to be a difficult unit to be broken down.
If Sardar Singh and his men can yield some positive results in the Test series, India will head into the Hockey World League final with full confidence.
Not only will India use this as a perfect preparation for the HWL final, but also Australia, who can get used to the conditions and the atmosphere in Raipur.
India are not going to play Australia in the round robin stages as they have been pitted in different group. India will face Argentina in the HWL opener in 27 November. Apart from India and Argentina, Germany and Netherlands are the two other teams in Group B.
Group A comprises Australia, Great Britain, Belgium and Canada.