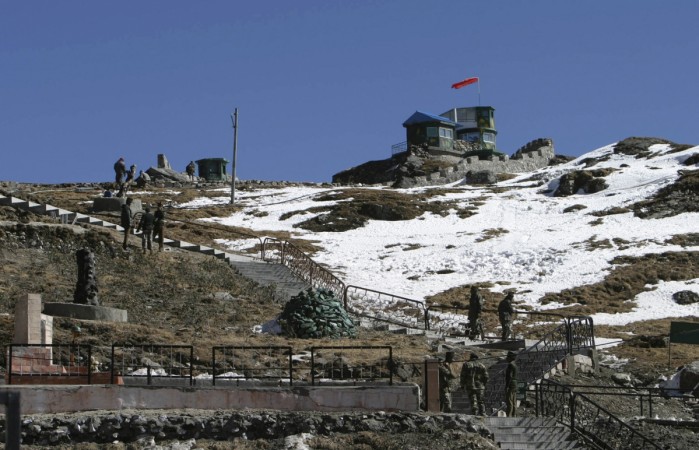 India seems to be taking once precaution after another since it had to deal with the Doklam standoff at the India-China border in Sikkim. While it has already been reported that the Indian Army plans to strengthen its infrastructure in Uttarakhand and develop airfields in Ladakh, yet another precautionary measure comes in the form of underground tunnels along the Line of Actual Control (LAC).
The Border Roads Organisation, which is in charge of building roads and infrastructure in tough terrains, plans to build 17 highway tunnels along the LAC.
Underground tunnels are also simpler to build as it doesn't face issues like land acquisition and forest clearances, which are quite an obstruction when it comes to constructing roads.
These tunnels will also provide better and easier access to the soldiers even during rough weather conditions like rain, snow, avalanches and landslides.. And it will also reduce the operational cost and the need to deploy security personnel in risky areas.
"Instead of constructing long roads, encircling a hill and then moving on to the next hill, we can instead cut through the hill to create a tunnel. This will greatly shorten the distance from a particular start point to the required destination," a BRO official told the Economic Times.
Some of these underground tunnels are already under construction and Ladakh is reportedly one of the prime regions. Other areas are Rohtang, the Manali-Leh highway, Srinagar-Kargil-Leh road, Arunachal Pradesh, and Sikkim.
Meanwhile, the Indian Air Force is said to be looking for airfields in Ladakh, from where its aircraft can conveniently take off and land as and when required.
"In Ladakh, we have realised that deploying troops for a long time or throughout the year is not feasible. Harsh winters and rough terrain make the job all the more difficult. This is why we plan to develop airfields where we can deploy troops in large numbers using air assets," a defence source told India Today.
With this, the Indian Air Force may once again start working on the Nyoma airfield project. The work at this airfield has remained halted for a while now. Located at a height of 13,000 feet, Nyoma airfield may now just get a new lease of life as developing an airfield in Chushul is reportedly not feasible.
India has also been working on strengthening the infrastructure at various locations and has already begun upgrading the seven Advance Landing Grounds in Arunachal Pradesh. The state of Uttarakhand too has been witnessing quite some development in infrastructure.
Through a plan approved at the army's commanders' conference in New Delhi earlier in October, roads will be constructed in the area that leads up to the Uttarakhand border to make the region more accessible for the army. "The issues that were highlighted during the conference related to infrastructure and capability development along the borders," the Indian Express quoted Lt General Vijay Singh as saying.