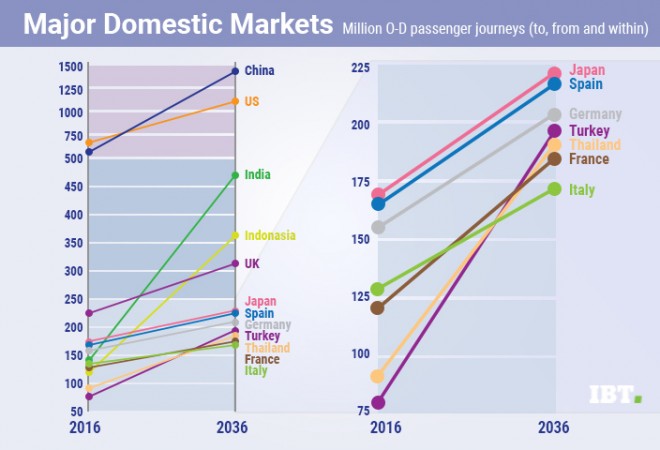 India is expected to become the third largest aviation market by 2025 surpassing the United Kingdom, and is expected to have 478 million air passengers in 2036 driven by strong demand.
"All indicators lead to growing demand for global connectivity. The world needs to prepare for a doubling of passengers in the next 20 years. It's fantastic news for innovation and prosperity, which is driven by air links," said International Air Transport Association (IATA) Director General and Chief Executive Officer Alexandre de Juniac.
The trade association of the world's airlines expects India to surpass the UK and become the third largest airline market with 337 million new passengers for a total of 478 million. China is projected to remain at the top with 921 million new passengers for a total of 1.5 billion.
"The UK will fall to fifth place, surpassed by India in 2025, and Indonesia in 2030," IATA said in the report.
The US will maintain the second position with 401 million new passengers for a total of 1.1 billion.
Above all, the top five fastest-growing markets in terms of annual additional passengers in 2036 compared to 2016 will be -- China, the US, India, Indonesia and Turkey.
According to the report, the biggest driver of demand will be the Asia-Pacific region. The region will be the source of more than half the new passengers over the next two decades.
The forecast is based on India's 3.6 percent average compound annual growth rate. The report suggests IATA expects 7.8 billion passengers will travel through airlines by 2036, a near doubling of the 4 billion air travellers expected to fly this year.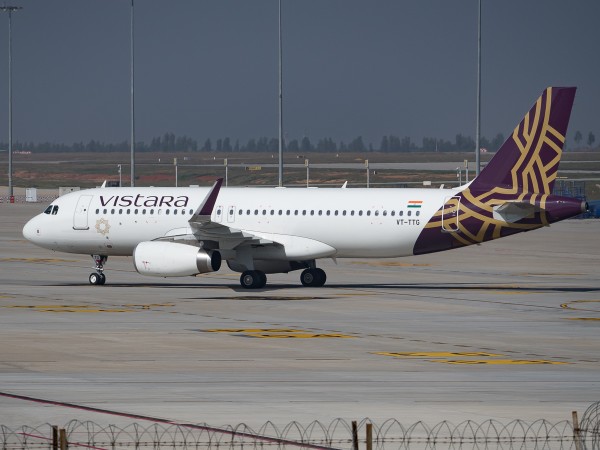 Reports suggest that India has become the world's fastest-growing domestic travel market for the 22nd time in a row, recording a 26.6 percent year-on-year growth in January 2017. It has also replaced Japan to become the third largest domestic aviation market globally.
According to Centre for Asia Pacific Aviation (CAPA) report, India had a total of 100 million domestic flyers in 2016, as compared to 97 million flyers in Japan during the same period. It also projected domestic air traffic to grow 25 percent and cross 130 million in the present fiscal year 2017-18.
Indian airlines have more than 800 planes on order, and by 2021 it will add about 350-400 aircraft. All Indian airlines together will have a fleet of around 500 aircraft.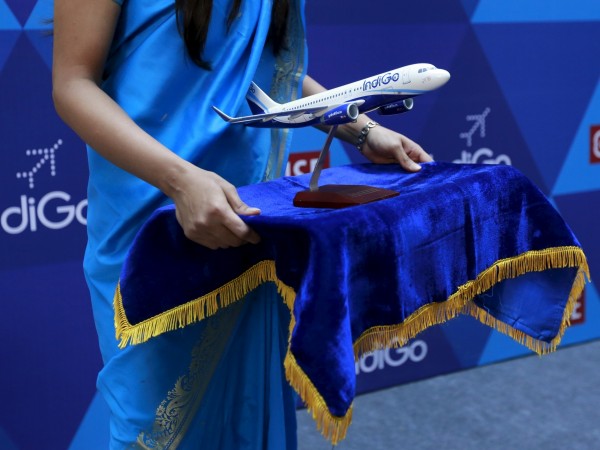 "Increasing demand will bring a significant infrastructure challenge. The solution does not lie in more complex processes or building bigger and bigger airports but in harnessing the power of new technology to move activity off-airport, streamline processes and improve efficiency," added Juniac.
Although India has a status as one of the fastest growing aviation markets in the world which will boost opportunities, risks are also heightened as India's infrastructure planning is not inadequate.
According to a CAPA report, flawed policy initiatives and weak regulatory oversight will threaten to become major stumbling blocks. The potential is big, but unless government bites the bullet, growth will be limited.