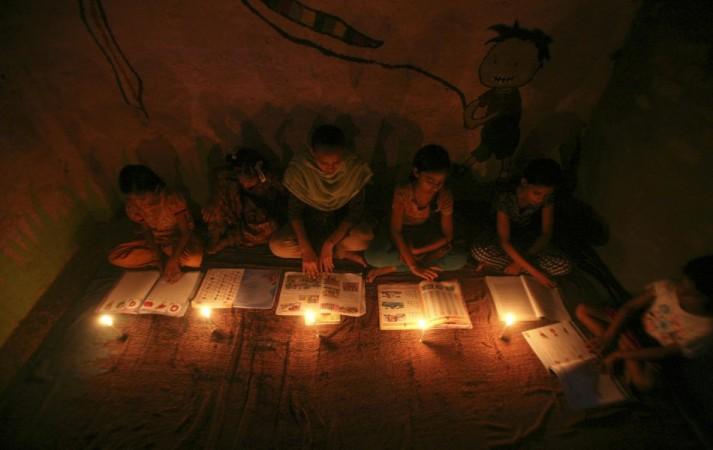 India registered the world's worst power crisis in history after the three grids connecting over 20 states collapsed for two straight days. Questions on credibility of the Centre and State governments in effectively dealing with such crisis are now brought forward.
Adding insult to the injury, concerned political parties and ministers have begun the blame game, holding each other accountable for the electricity ordeal that half the country's population had suffered.
But what exactly led to this multiple-grid collapse? The National Load Despatch Centre (NLDC) has blamed states' indiscipline in excessively drawing power from the grids as cause for this record-setting power crisis.
In one of its preliminary report on grid disturbance, the NLDC noted that the optimal transmission frequency pre-incident was 49.84 hertz which was later dropped to 47.69 hertz, inflicting a major blackout. The frequency is supposed to be 50 hertz for normal electricity supply and anything below that would result in tripping the electricity grid. The grid failure, which first happened on Monday, has affected entire western and northern regions including the Delhi capital.
According to TV reports, Uttar Pradesh, Punjab and Haryana are the states which largely contributed to the power shutdown. These states were accused of overdrawing electricity from the grids above the permissible limit.
A CNN-IBN report pointed out that Uttar Pradesh had exceeded its quota by overdrawing 26 million units and that the state of Haryana drew 13 million units. Punjab had breached its quota by drawing 5.2 million units.
The breakdown in power supply agitated normalcy across North, East and North-East states, affecting more than 600 million people. Hundreds of commuters were left stranded at metro and railway stations following the grid-failure. Passengers had little choice but to choose other modes of transportation available, invariably leading to a chaotic traffic situation across states. Public buses were crammed with passengers and vehicles were stuck on roads for long hours due to traffic jams.
The crisis began after the Northern grid failure collapsed, inflicting blackouts in Punjab, Haryana, Rajasthan, Delhi, Uttar Pradesh, Uttarakhand, Himachal Pradesh, J&K and Chandigarh.
The blackout spread to East and North-East after the Eastern, North Eastern grids failed on Tuesday. States that faced outages in these regions are West Bengal, Chhattisgarh, Bihar, Jharkhand, Orissa, Sikkim, Arunachal Pradesh, Nagaland, Assam, Meghalaya, Manipur, Mizoram and Tripura.