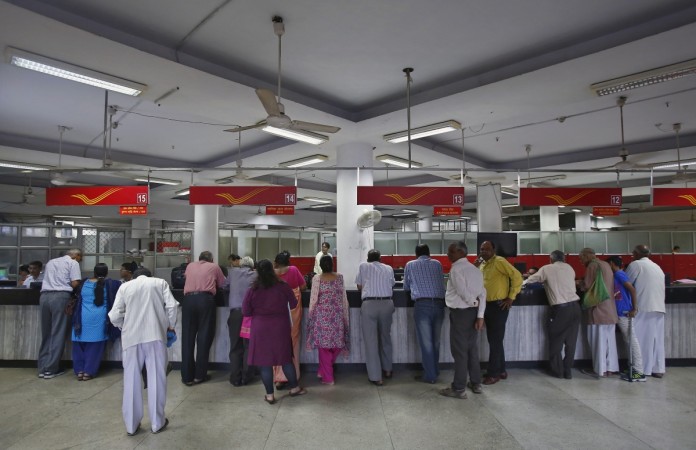 India Post Payments Bank (IPPB) is on a massive hiring spree ahead of launching its banking services by September 2017. The development follows steps initiated over the past few months, beginning with the Department of Posts getting "in-principle" approval from the Reserve Bank of India (RBI) to set up payments bank in August 2015, along with 10 other entities.
IPPB will be recruiting 1,710 managers, 650 of them as assistant (territory) managers in grade JMGS-I whose approximate salary will be Rs 65,000 (CTC). This will be in addition to recruitment of CEO/MD for the bank billed as the "fastest rollout anywhere in the world."
IPPB will also be recruiting 1,060 candidates for the posts of managers/senior managers in the MMGS II/III grade.
Selection procedure
"Selection will consist of the following steps: (i) Preliminary Examination (ii) Main Examination (iii) Interview. The final selection shall be made on the basis of interview. Merely satisfying the eligibility norms do not entitle a candidate to be called for Examination / Group Discussion / Interview," a notification said.
Mode and timeline for application
Candidates can apply online from October 4 to 25, 2016. Applications in any mode other than online will not be accepted.
Recruitment of CEO/MD
IPPB will also be hiring a CEO/MD to head its operations. The person will hold a fixed tenure of five years, subject to subject to the age of superannuation as 60 years. "The term may be further extended by a further period of five years after reviewing performance," the bank said in a statement.
IPPB got the certificate of incorporation on August 17 this year, two days before the RBI announced the licences. The Narendra Modi government approved the formation of the IPPB with a capital of Rs 800 crore in June, with 100 per cent to be held by the Centre.
"The Department of Posts is expected to complete the roll out of its branches all over the country by September 2017. This could be the fastest roll out for a bank anywhere in the world," an official statement said on August 18.