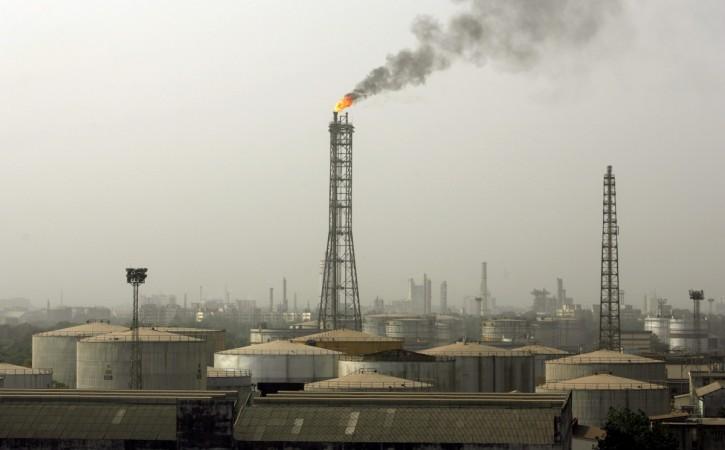 India's gross domestic product (GDP) is expected to grow at 7.5 percent in the calendar years 2016 and 2017, according to a global rating agency.
The Indian economy will gain from a slump in commodity prices, Moody's Investors Service said in a report sent to the Press Trust of India. The country is also less exposed to external risks like slowdown in China, compared to others, it said
However, the agency warned that the strong economic environment in the country is "constrained" by increasing bad loans of banks and huge corporate debt.
"Together with Turkey and China among the G20 emerging markets, India benefits from lower commodity prices: in 2014, net commodity imports amounted to 5.9% of India's GDP, compared with net exports worth 1.3%, 3.3% and 4.3% for South Africa, Brazil and Indonesia respectively," Moody's said.
India's robust services export sector could be another contributor to a strong growth, as there is a slowdown in global trade in goods, it said in a report titled "Global Macro Outlook 2016-17 - Global growth faces rising risks at time of policy constraint."
"Moreover, India is relatively less exposed to external factors, including China slowdown and global capital flows. Instead, the economic outlook will be primarily determined by domestic factors," it said.
"In the five years to the end of the decade, we expect GDP per capita (at market exchange rates) to increase by 34% in real terms in India, compared with only 3.6% in the G20 emerging markets excluding China and India."
India's growth is boosted by continued growth in consumer spending, moderate inflation, favourable demographics and increasing investment, it said and added that the foreign investment in the country will rise further due to the government's recent measures to allow 100 percent foreign direct investment (FDI) in many sectors.
Moody's said that the implementation of 7th Pay Commission recommendation will likely help in driving the growth higher. "The 23.55% increase in public sector salaries proposed by the 7th Pay Commission is worth 0.7% of GDP."