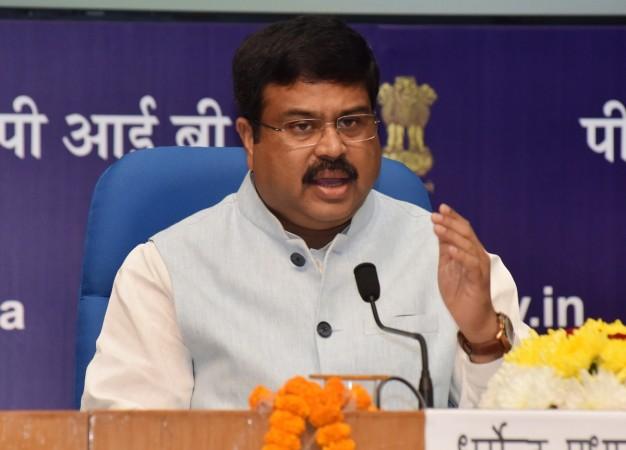 Union Ministry of Petroleum and Natural Gas has asked the refiners to brace themselves for a 'drastic reduction or zero' imports of Iranian oil by November. This step comes as a reaction to the US communication to all the countries, including India and China, to stop their oil imports from Iran.
India had earlier announced that it does not recognise unilateral restrictions imposed by any country and follows UN sanctions.
According to Business Standard, India is being forced to take action in this regard due to its exposure to the US financial system. Refiners and officials from the ministry met on Thursday to look for options.
Sources say that the ministry has urged the refiners to mull alternatives to Iranian oil. India is the second highest importer of Iranian oil, only next to China. Some sanctions take effect after a 90-day period ending on August 6, and the rest, notably in the petroleum sector, following a 180-day "wind-down period" ending on November 4.
The US push to curb countries' imports of Iranian oil comes after President Donald Trump withdrew from a 2015 deal between Iran and six world powers and ordered a reimposition of sanctions on Tehran.
During the sanctions prior to a deal signed in 2015, India was one of the few countries that continue buying Iranian oil. The imports had to be reduced as shipping, insurance and banking channels were choked due to the European and U.S. sanctions. US Ambassador to the United Nations Nikki Haley who met Prime Minister Narendra Modi on Wednesday has told him to reduce dependence on Iranian oil.
Business Standard also reported that responding to the US call, the operator of the world's biggest refining complex, Reliance Industries Ltd, has decided to halt its imports from Iran. Nayara Energy, an Indian company promoted by Russian oil major Rosneft, is also bracing itself to halt Iranian oil imports from November after a communication from the government.
The Organization of the Petroleum Exporting Countries (OPEC) is also looking for increasing the production to ensure uninterrupted supplies.