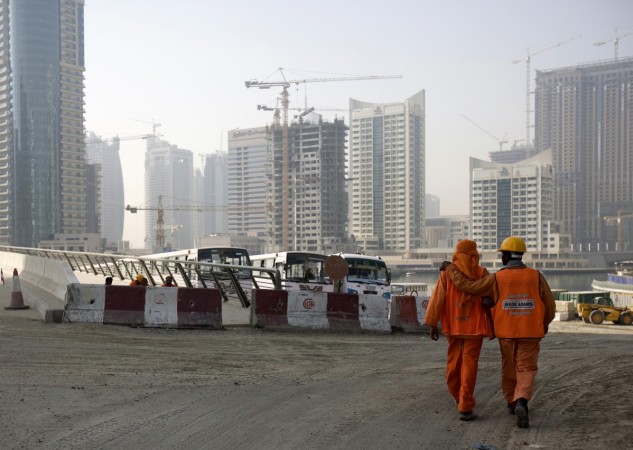 India was the biggest recipient of remittances globally in 2015, with the southern state of Kerala accounting for the highest share, according to a new report by American financial services and communications company Western Union.
The report titled "Remittances and its impact on financial inclusion and development in India" prepared by Edelman revealed that India received $69 billion in remittances, followed by China at $64 billion. Among state share of remittances, Kerala received 25-30% of the remittances to India, followed by Andhra Pradesh, Tamil Nadu and Punjab. The report was presented to Finance Minister Arun Jaitley on Sept. 5 by Hikmet Ersek, the chief executive and director of Western Union.
The report suggested that there was a positive impact from the remittances in Kerala and Tamil Nadu as they were not only used for subsistence and debt repayments but also for productive reasons such as education, healthcare expenses and bank savings.
The positive impact was noted after a study interviewed 52 respondents (among the remittance
receivers) across states like Kerala, Tamil Nadu, Andhra Pradesh, Uttar Pradesh, Punjab and Delhi. Approximately 90% of the respondents had bank accounts and mostly used them for receiving remittances. In addition, 51.9% and 63% of them cited medical expenses and education, respectively, as their priority expenditure.
As for the source and origin for the money, the Gulf countries are among the top eight remittance sources for India in 2015. Five Gulf Cooperation Council (GCC) countries — the UAE, Qatar, Saudi Arabia, Kuwait and Oman — contributed 50% of the total value of remittances in 2015.
"Remittances in the 80s were mainly driven by the economic prosperity in the oil exporting countries. The policies of liberalization during the 90s led to a lot of Indian information technology professionals migrating to the US for better opportunities, thus leading to an increase in remittances. Since the 1990s, migration to other countries like Canada and Australia has also increased but the number is still less compared to the Gulf countries," the report said.