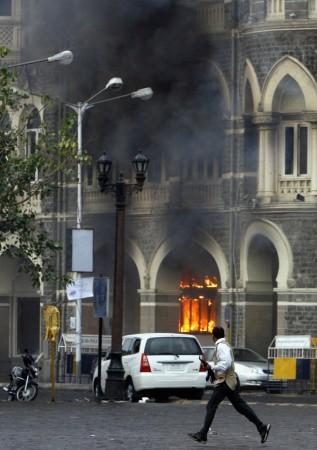 Three years have passed since Pakistani terrorists attacked Mumbai, which killed 164 people and injured at least 308, but the Pakistan government has done nothing in spite of evidences provided by the Indian government.
Sensing the apathy of its neighbor, India has reminded Pakistan to take action against the people who carried out the inhumane act.
On the third anniversary of the 26/11 terror attack in Mumbai, External Affairs Minister S M Krishna reminded Pakistan that it had not brought the perpetrators of the crime to justice. He said that the Ministry of Home Affairs had provided enough evidence to prosecute the perpetrators and the people involved in the conspiracy. He added that India was still waiting for Pakistan to bring the culprits to justice.
"No cause can justify the use of terrorism for attainment of goals, whatsoever they may be ! There also cannot be a selective fight against terror," he said. "The scourge of terrorism has to be comprehensively fought and eradicated in all its forms and manifestations. It must be realized that use of terrorism as an instrument of state policy, has no place in today's world and is self destructive," he added.
S M Krishna also said that India was willing to solve issues through peaceful dialogues. "Issues have to be resolved through a peaceful dialogue in an atmosphere free from terror and violence. India is committed to having a peaceful, friendly and cooperative relationship with all its neighbors for progress and prosperity in our region. We call upon all our neighbors to join us in this endeavor of building a better future for our peoples," he said.
External Affairs Minister Pays Homage to 26/11 Terror Attack Victims
"I join my countrymen in paying respectful homage to the innocent men, women and children whose lives were most tragically snuffed out by the inhuman act of terrorism, inspired and carried out from across our borders, three year ago, on this day, in Mumbai," he said.
"We also salute the courage and fortitude of the families who lost their loved ones in that senseless act of violence," he added.
This morning, the police and Maharashtra Chief Minister Prithviraj Chavan organized a memorial in honor of the victims.
(With inputs from India Blooms News Service)