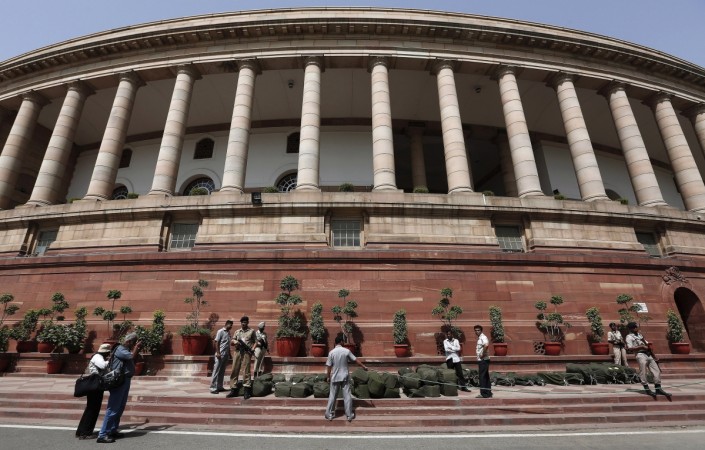 With the Rajya Sabha passing the Insolvency and Bankruptcy Code Bill 2016 on Wednesday, India is expected to inch further up on the World Bank's index of ease of doing business, reported Mint. As a first step, however, the country needs to create the support eco-system of insolvency professionals, information utilities and a bankruptcy regulator, as stated in the bill.
Apart from the bill (soon to be an Act), amendments to the Debt Recovery Tribunal Act and the Sarfaesi (Securitisation and Reconstruction of Financial Assets and Enforcement of Security Interest) Act were expected to be passed in this budget session.
A solution to India's rising bad debts could be possible with all of them in action together, according to another Mint report. It noted that writing off debts and recoveries could now be delayed, since the amedments were not passed in this session of the Parliament.
India's public sector banks are staring at a bleak time ahead with over Rs. 1 trillion of their loans going sore as non-performing assets/bad loans (until December quarter 2015).
Amendment to Sarfaesi was expected to strengthen asset reconstruction companies (ARCs) to handle the bad loans of public sector banks. The sponsor of an ARC would have been allowed to hold 100 percent stake and non-institutional investors permitted to invest in Securitisation Receipts. Similarly, electronically enabling the debt recovery tribunals (DRTs) was expected to quicken the process of resolution of stressed assets.
The bankruptcy law sought to quicken the debt recovery process by extending the existing infrastructure of the National Company Law tribunals (NCLT) and DRTs to address corporate insolvency and individual insolvency, respectively.
The law will facilitate insolvency professionals to help in kick-starting sick companies, while information utilities identify serial defaulters of debt. The proposed Insolvency and Bankruptcy Board of India will act as a new regulator, added the daily.
The Lok Sabha passed the Insolvency and Bankruptcy Code 2016 last week, and adjourned sine die on Wednesday, bringing the budget session to a close.