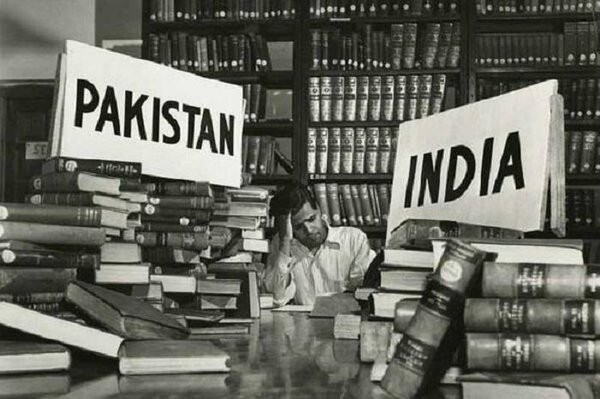 An iconic, historical, photograph captured during the partition and carried by the American magazine, Life, on its cover dated Aug. 18, 1947 has become the subject of investigation to trace its mysterious origins and the veracity of its caption.
The image of B S Kesavan, the first national librarian of independent India clicked by photojournalist David Douglas Duncan was republished in the August 1997 issue of Time magazine—by then Life's parent publication—in a commemorative issue for the fiftieth anniversary of Indian independence.
In the picture, Kesavan, a young man with his hand buried in his hair, is sitting at a table between two large stacks of books. The stack on the left is topped by a white placard that says "PAKISTAN," while atop the other, the placard says "INDIA." The caption reads, "In the Imperial Secretariat Library, a curator tries to divide a 150,000-volume collection into equal parts for each new state."
The picture has generated confusion as it has been incorrectly described as having been taken in the National Library, in Kolkata instead of where it was actually taken– the Central Secretariat Library (formerly known as Imperial Secretariat Library), in Delhi. In 2014, it was also incorrectly captioned by the Guardian and then again by Hindustan Times in 2016, who cited the Twitter account @IndiaHistorypic (which has over 200,000 followers), as the source for the image.
But the biggest misconception around the picture is not the wrong identification of a library. The partitioning of books that the picture claims to depict, never happened, at either of the two libraries.
"The division of library resources was mooted, but not implemented," Mukul Kesavan, academic, essayist and son of B S Kesavan, while referring to the Imperial Secretariat Library, told the Caravan.
There was an initial plan to divide the books in the National Library between India and Pakistan, but "of course, that was not successful. I mean, on what rule of thumb would you partition books? It is impractical," added Kesavan.