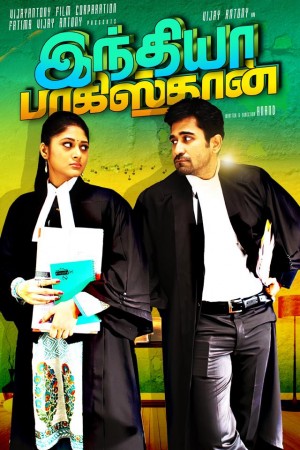 The latest Tamil movie "India Pakistan", which was released on 8 May, has opened to mixed reviews from critics. Directed by N Anand, the movie is said to be a decent flick.
The story of "India Pakistan" revolves around two young individuals who share a love-hate relationship. Certain turn of events will force them to live in the same house. On the other hand, the film also deals with issue of corruption among police officers.
The performance of the actors, especially of Manobala, Pasupathy and M Baskar, has impressed the critics. The songs of the film are also reviewed as pleasing.
Meanwhile, the length of the film and scripting of the movie is said to be the biggest drawbacks.
Here are the reviews of "India Pakistan" by various critics:
The film at the end is that sort of a cricket match which does have interesting moments but hugely interspersed with dry spell. The film is too long with a run time of 157 minutes. A crisper version with a;; the moments that worked would have been a typical T2O match which you would enjoy and come out with no complaints.

The good thing about the film is while some of the comical scenes are really good the remaining majority that might not make you laugh does not hurt that bad either. You have examples of recent films where the intended jokes really put you off. A small stretch involving Manobala in a mall towards climax has you in splits. You only wish these glimpses of neat humour were more frequent.
A very poor first half with some frustrating parts as both decide that one who get their first case will stay and the other moves out - yes, they are advocates.

After some bluffs and puffs both land themselves on the same case on an ancestral land - Vijay Antony takes Pasupathy's side and Sushma fights for M.S.Bhaskar.

Despite the introduction of those two and the completely capable storyline, the screenplay struggles to get going, disappointing performance by Vijay Antony only makes it more worrisome. Sushma makes up for Vijay Antony at some places with pleasing looks and puts up a decent performance for a newcomer.

The third song towards the interval makes it more difficult to wait for the break. As a pleasant surprise, the script and screenplay finally starts to fall in place sometime into the second part. The comedy begins to make some effect, especially from the mall scene.
Vijay Antony has improved nicely in his acting comparing to his previous films. Eventhough the movie is aimed for B & C people Anand's script has to be

appreciated considering its content and his screenplay in the seconnd half was especially good.

Debut music director Deena has given two good songs in this movie and his background music was also convincing for a normal commercial movie. Pasupathy, M.S.Baskar and Mano Bala are the three pillars of the movie who saves the second half with their rocking and cracker like humour.

Jagan has also done a good job with his one-liners in both the halves of the movie