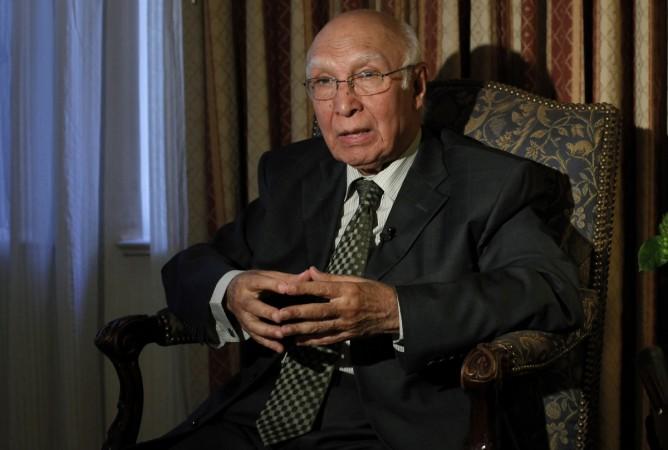 Clearing concerns over the foreign secretary-level talks with India in the aftermath of the Pathankot air base attack, Pakistan Prime Minister Nawaz Sharif's Advisor on Foreign Affairs Sartaj Aziz said the meeting is scheduled for 15 January, according to reports.
Aziz, who was responding to a question in Parliament, said the two foreign secretaries would schedule various meetings under the "Comprehensive Bilateral Dialogue" that was agreed upon during External Affairs Minister Sushma Swaraj's visit to Pakistan.
Earlier, there was uncertainty over the scheduled talks between Foreign Secretary S Jaishankar and his Pakistani counterpart Aizaz Ahmad Chaudhry as the air base attack, which resulted in the death of seven Indian security personnel, had originated from Pakistan.
Kashmir will also figure during the 15 January talks with India, Aziz said, in reply to a question raised by the Pakistan Tekreek-e-Insaf party's Shireen Mazari after India's outgoing envoy TCA Raghavan's earlier remarks that the country would only discuss PoK during the talks.
Pakistani Prime Minister Nawaz Sharif had discussed the terror attack in two top-level meetings after he promised to take necessary action against the perpetrators.
Indian National Security Advisor Ajit K Doval had on Monday shared with his Pakistani counterpart Naseer Khan Janjua some crucial evidence that linked Pakistan to the attack.