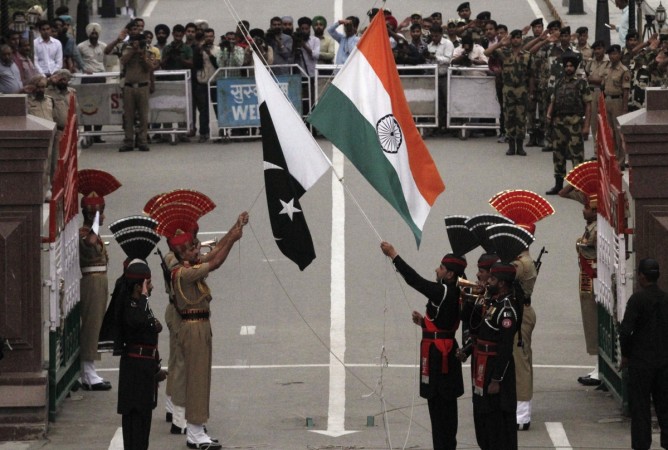 With the Pathankot terror attack stalling diplomatic talks between India and Pakistan after they seemed to have come back on track in recent months, the two countries have reportedly discussed setting up a dialogue process that will not be affected by terror attacks or other negative developments.
Talks that were to be held between the foreign secretaries in Islamabad on 15 January were called off and the next date is yet to be declared.
India and Pakistan have reportedly held "secret" discussions for creating a permanent channel of communication between the national security advisors (NSAs) of the two countries, which will be "uninterrupted and irreversible", The Express Tribune reported a Pakistani official as saying.
"We are telling the Indian government that let's take the Pathankot attack as a test case as far as the peace process is concerned," the official involved in the peace process with India told the Pakistani newspaper.
Ties between India and Pakistan had been frayed in the last two years as diplomatic talks were called off.
However, there came a breakthrough after Indian prime Minister Narendra Modi met his Pakistani counterpart Nawaz Sharif on the sidelines of the climate change summit in Paris, leading to a secret meeting between the NSAs in Bangkok days later.
The diplomatic train then moved forward with Indian External Affairs Minister Sushma Swaraj's visit to Pakistan and Prime Minister Narendra Modi's surprise stopover in Lahore on Sharif's birthday in December 2015.
The Pakistani official cautioned against disruption of the dialogue process due to the Pathankot terror attack.
"We should not let this happen. If talks are cancelled now, it will take many months or maybe years to recreate the same goodwill and positivity we currently have," the official said.
India has called on Pakistan to swiftly investigate the links of Pakistan-based terror group Jaish-e-Mohammed to the attack on the Pathankot Indian Air Force base.
Reports on Monday said the Pakistani investigating team is planning to ask for more evidence from India.