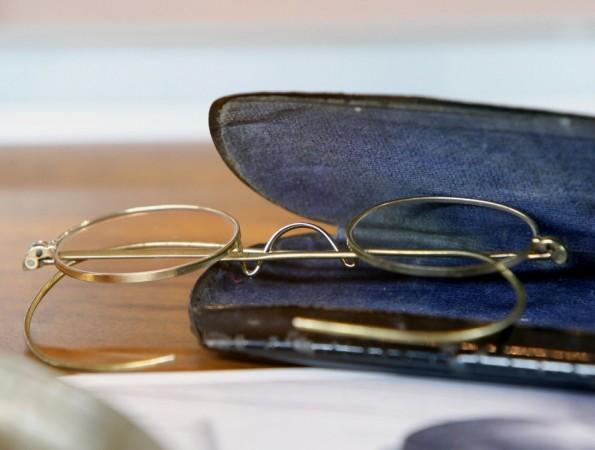 The Indian government has brought letters, papers and photographs from the archives of Mahatma Gandhi, which were supposed to be auctioned at Sotheby's in London this month, says official sources.
Sotheby's announced last month that it would be auctioning a slew of Gandhi's unknown and unpublished letters and photographs, which the scholars of the last generation or two were not aware of.
Following the announcement, the Indian government reportedly started lobbying with the concerned authorities in London to secure the belongings of Gandhi and bring them back home.
Sotheby's said that it had a bunch of literary correspondence between Gandhi and Hermann Kallenbach, which sheds more light on the personal life of the 'father of India's freedom struggle'.
"These (papers) are of huge importance to India to carry out research on the Gandhian view on various things, that is why we decided to purchase them," a senior official at the ministry of culture in New Delhi told Reuters.
According to sources, India paid around Rs 60 million ($1.1 million) for the papers to secure the revered literary corresponded of Gandhi, which provides informantion about his life in South Africa. The documents will be preserved at the National Archives of India in New Delhi.
The papers of Gandhi were earlier held by Kallenbach's family decendents. Kallenbach was a German born Jewish South African architect, who was touted as one of the closest friends of Gandhi.
Indian government has always been vigil about retaining things related to Gandhi to the country. Earlier, it bided for a bunch of literary correspondence between Gandhi and Kallenbach, when it came under the hammer in 1986 and the government paid £140,000 (Rs 1.2 crore) to secure those letters.
In 2009, Indian liquor baron Vijay Mallya paid a whopping $1.8 million (Rs 9 crore), when Gandhi's personal belongings, including his famous round eye glasses, pocket watch, a pair of sandals, glasses, bowl and plate were acutioned by a US collector, James Otis.