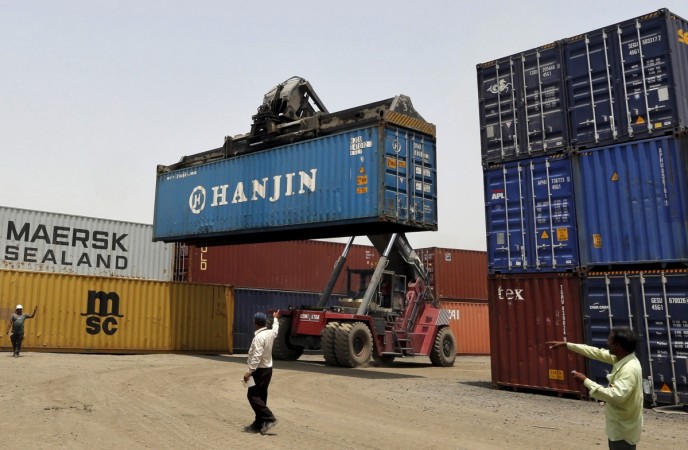 India's gross domestic product (GDP) data for the January-March quarter, scheduled to be released on Friday, is likely to show the domestic economy grew faster than China's for the second straight quarter, but analysts are not convinced.
"Doubts over the accuracy of the revised data, as well as a lack of back series, make it very difficult to predict what the latest data might show. Our best guess is that, officially at least, the economy grew by 7.4% y/y last quarter, which would be broadly the same pace of growth as Q4," said Capital Economics in a note.
Based on new GDP series, the Central Statistics Office in its early estimate said the economy would grow by a robust 7.4 percent in financial year 2014-15 compared to 6.9 percent in the previous financial year.
Earlier this year, the government had introduced new way of calculating GDP data to match global practices.
The new interpretation of data left many economists puzzled, as the picture at the ground level remains weak. Bank credit growth, a major indicator of economic growth, slowed to two-decade lows in the fiscal year ending March. In 2014-15, credit growth went up by 9.52% against 13.83% increase in 2013-14.
The index of industrial production (IIP) slowed to a five-month low of 2.1 per cent in March 2015 from 4.9 per cent in February, as all segments in the manufacturing sector witnessed a decline.
Domestic companies posted disappointing earnings results for the March quarter due to lacklustre demand and absence of a pickup in investments.
Lack of investments has led to companies reporting lacklustre earnings in the last fiscal year, with 396 companies showing a fall in revenue by 7 percent and profit by 6 percent on yearly basis, Firstpost reported citing a research note by SBI.
"Other evidence also suggests that GDP growth remains more subdued than what the national accounts data show. Despite a slight pick up last quarter, new capital expenditure projects remain very low by past standards. Similarly, private corporate sales remain lacklustre," said the note.
Leading private sector banks have actually reduced their employee count owing to poor credit offtake, among other reasons.
Analysts argue that if India was performing so well, why there is an urgent need for an interest rate cut by the central bank. The central bank has already reduced key policy rate by a cumulative 50bps so far this year.
Besides, exports from the country declined for the fifth consecutive month in April, falling by 13.96% to $22.05 billion due to weak global demand.
The Reserve Bank of India (RBI) is widely expected to cut repo rate by another 25bp at its meeting next week. Markets are pricing in a rate cut based on easing inflation and slowing industrial production.
Foreign investors have expressed disappointment over the Narendra Modi government for slow pace of reforms. Major foreign brokerages have already downgraded their outlook for Indian stock markets.