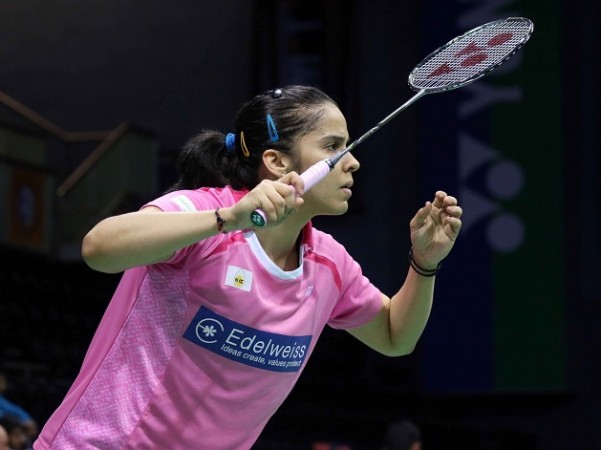 In the quarterfinal, against Sung Ji Hyun, Saina Nehwal fought back from a close, close first game defeat to advance into the semifinal and setup a showdown with familiar foe Li Xuerui. The Indian nearly took the same path in this semi as well, losing the first game in as close-as-they-come fashion, before, roared on by the home crowd, bouncing back to take the match to the decider. However, in the final game, after holding a lead for the majority, Saina blinked in the final few points to give her Chinese opponent a victory.
Signs of Saina, the defending champion, finally getting back to her best are getting better and better, but that big-game ability to rally hold her nerve when it matters the most went missing in the final moments as Li pulled off a 22-20, 17-21, 21-19 victory in an hour and 12 minutes.
A battle of the No.2 seed vs the No.3 seed was always going to be a close one, and so it proved to be, with Saina dropping an early advantage to allow Li to sneak in through the door and take the first game.
However, Saina showed fight by bouncing back brilliantly in the second game, taking it 21-17, to setup the final winner-takes-it-all game. Saina had control for much of that game, even jumping to a six-point lead at one point, but Li kept coming back every time it looked like the Indian was going to zoom away to the distance.
A service error from Li, when she was making one of her mini-comebacks, seemed to have given Saina a commanding 15-11 lead, but Li brought it back to 15-12, and then 15-13, to bring down the noise levels at the Siri Fort Complex.
Then came the point of the match, a smash-and-I-retrieve-before-finding-a-way-to-smash-back rally, which saw Saina give herself a bit more breathing room to take it to 16-13. However, Li just kept coming back, staying within touching distance, before levelling the third game at 18-18.
Saina then pulled out a delectable net shot to get her nose in front in again, before a long backhand meant it was back level at 19-19. A nice smash which just caught the line and a quick point after that ended all Indian hopes as Saina went down in despairing fashion.